HELL YEAH!
Slowly but surely the temperatures are rising! We cannot wait to have the first Aperol somewhere at the river or in a park and enjoy the sun! Dressed dapper with sunnies and a hat!
BUT…
…right now the time hasn't come! But there will be a time, where you are not sure, how many layers you should put on. If you wear the heavy coat over the jacket and the shirt, it could get too hot. But just wearing the jacket and the shirt could be too cold.
WHAT TO DO?!
We have a good recommandation for you!
Cardigans perfectly qualify for the transition time and furthermore. We especially recommend the cardigans of our partner FALKE!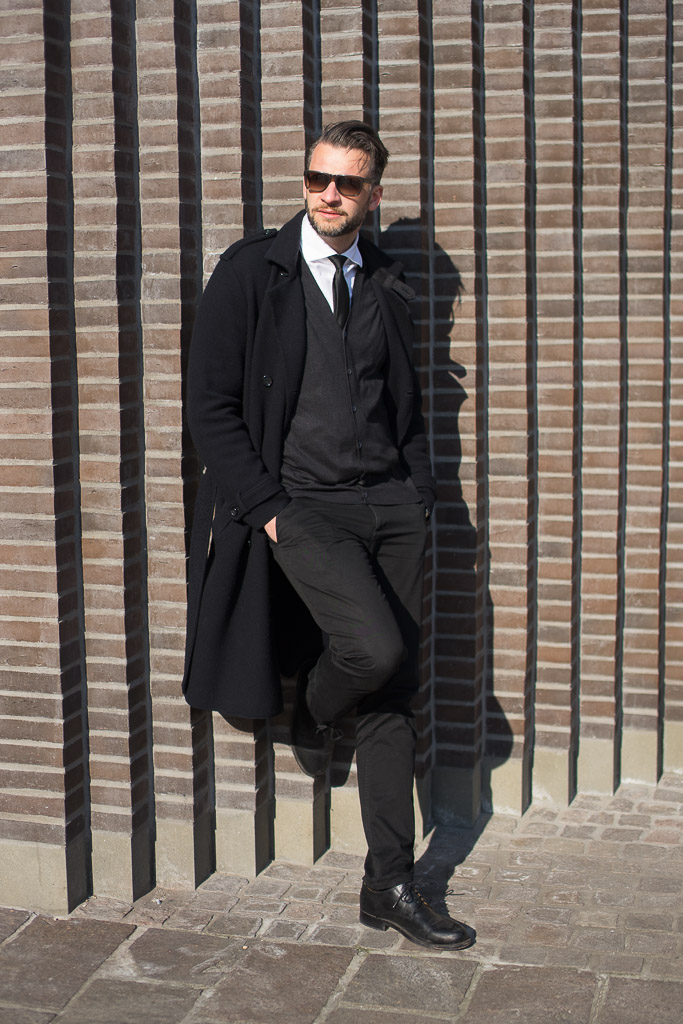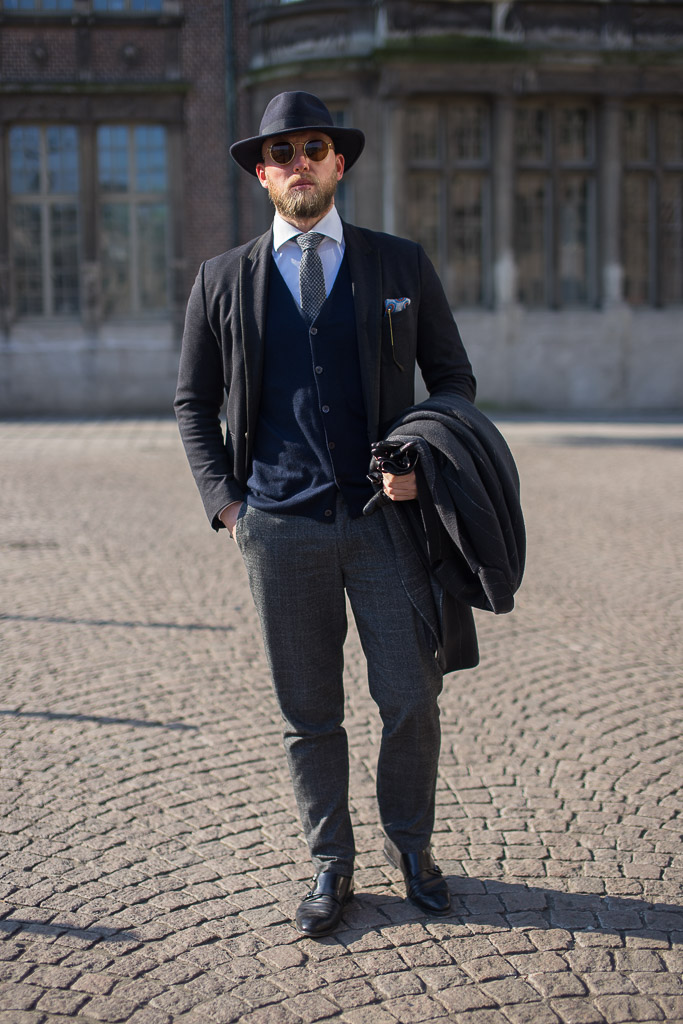 But a cardigan does not only has practical functions! It's also very good in early or late summer, to come through cool summer nights in a casual and dapper way. So a cardigan finds it's place in an optical and also in a functional way – except at the beach maybe!
In the following we present you 4 styles, how to combine cardigans from casual to dapper!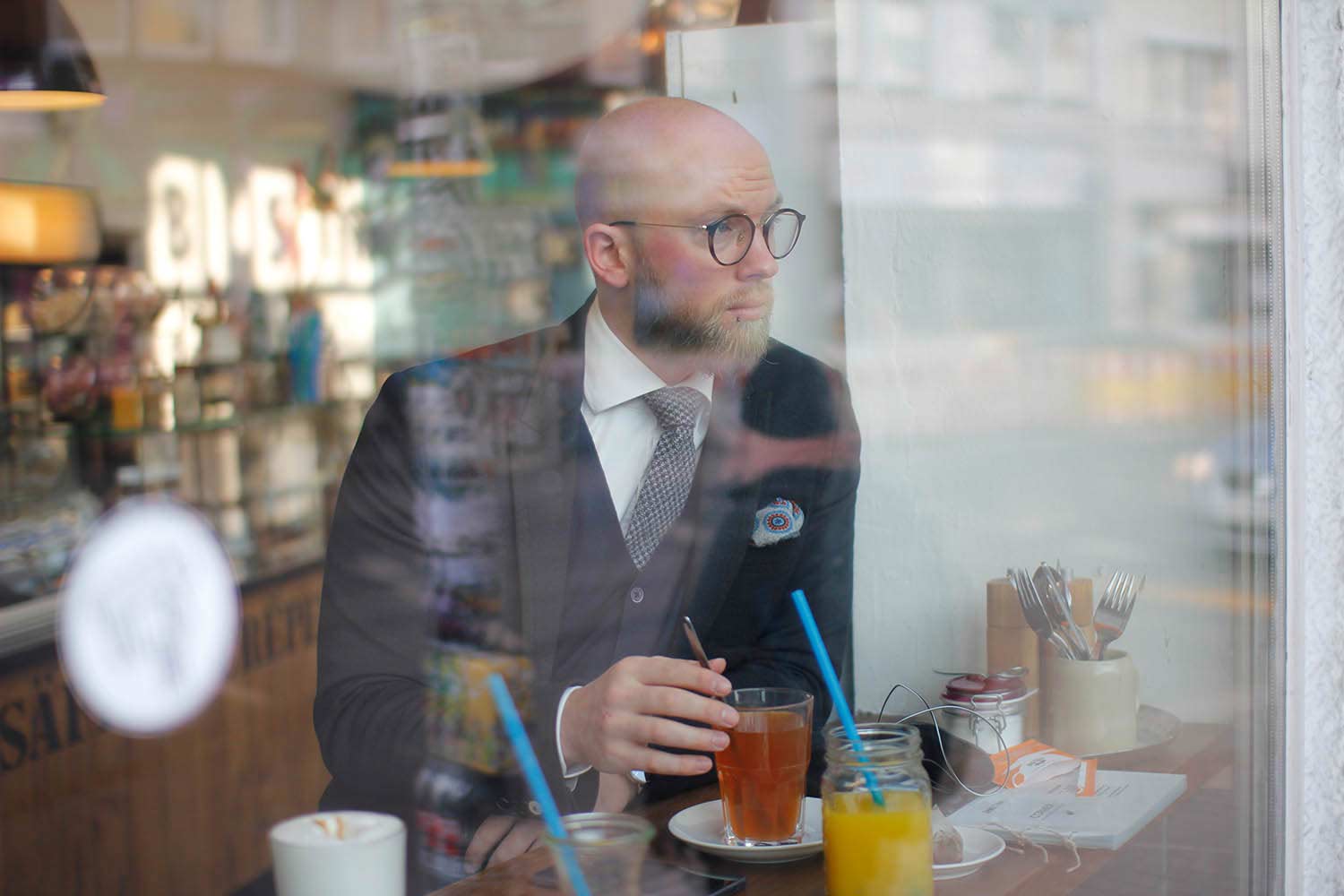 About the product:
Our cardigans, as said already, are provided by FALKE and exist out of 100% cashmere. Right away I felt the difference between the FALKE cardigans and the cardigans I already had – same difference I felt with the turtle necks we received from FALKE before. The cardigans feel perfectly soft and comfortable, keep warm and look very elegant!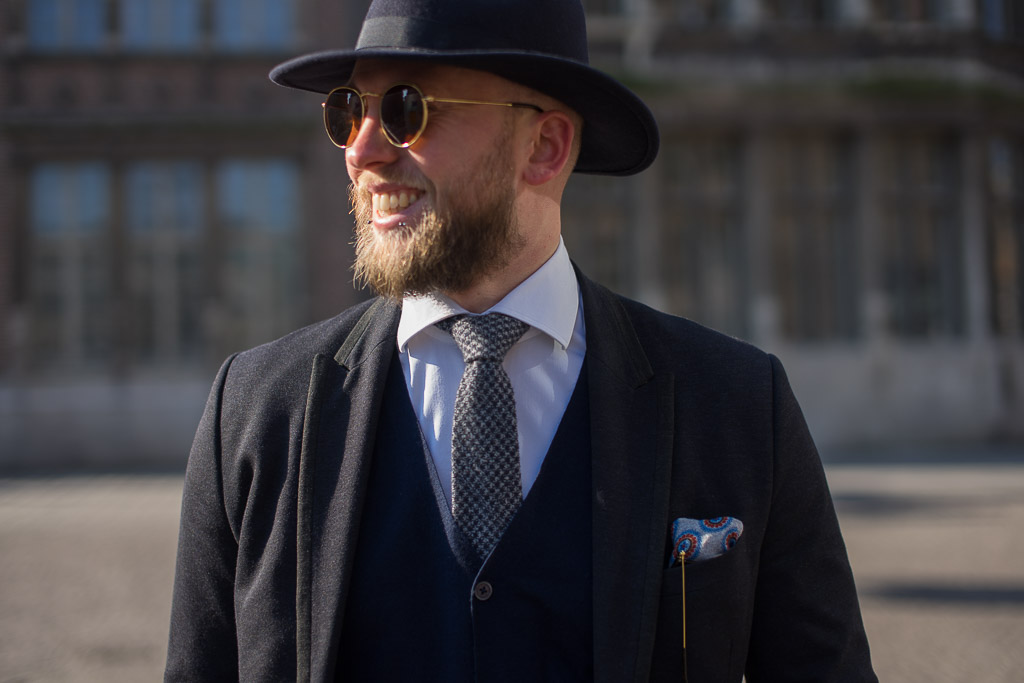 Style 1 – Cardigan replaces vest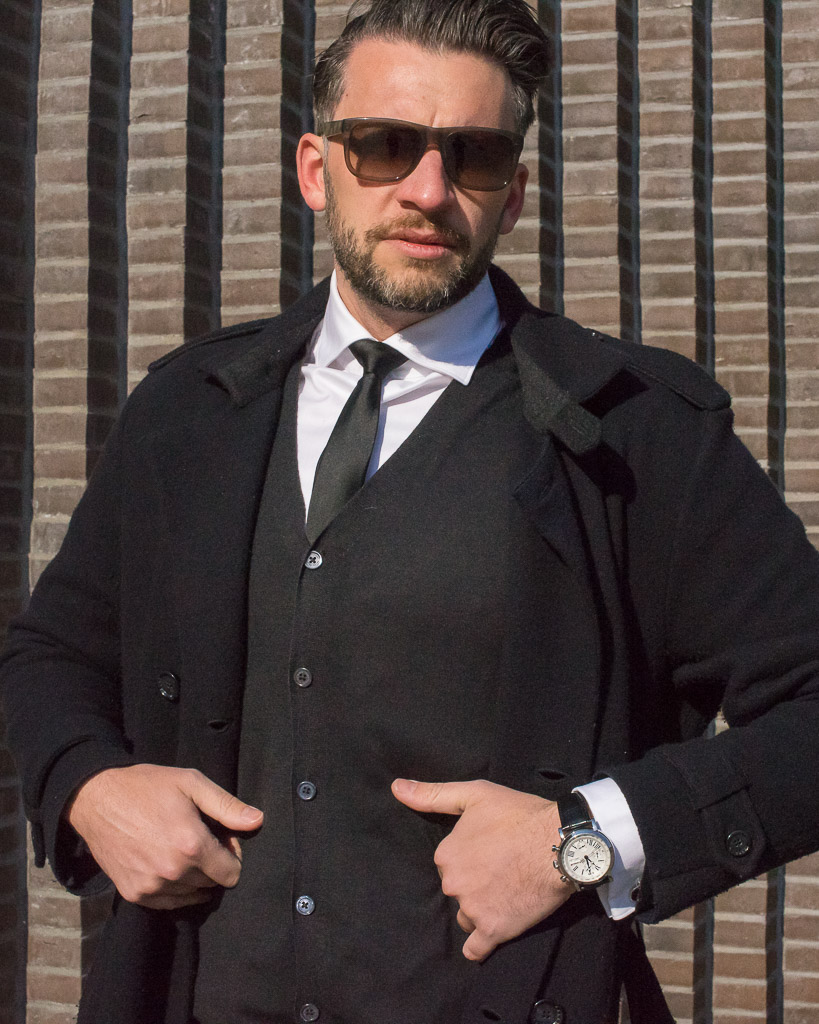 Vests look super dapper – no doubt!
Cardigans have the same optical effect, as long as the jacket's kept close!
But the good thing about cardigans is, that they keep you more warm and do not look too formal, in case you decide to take off the jacket.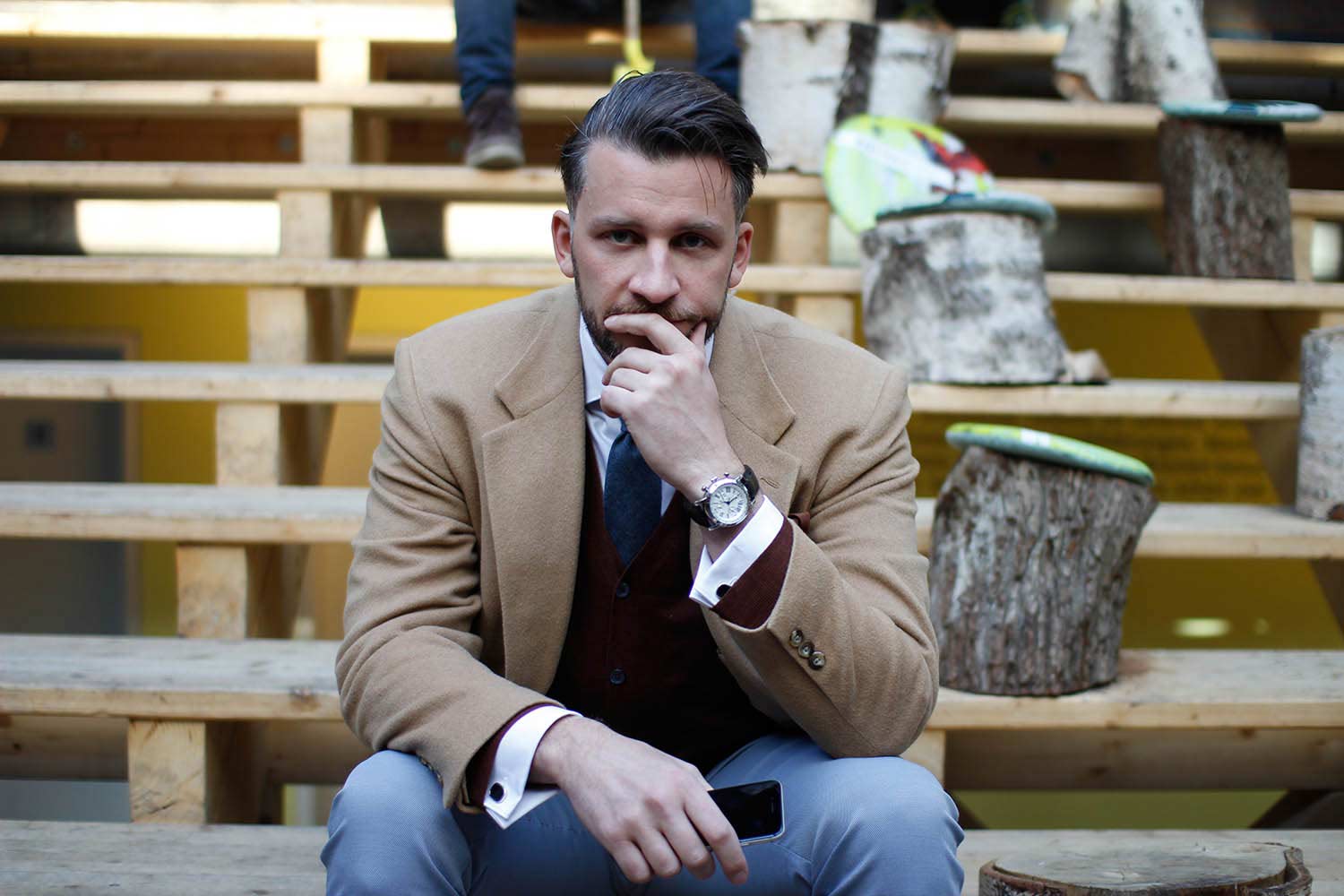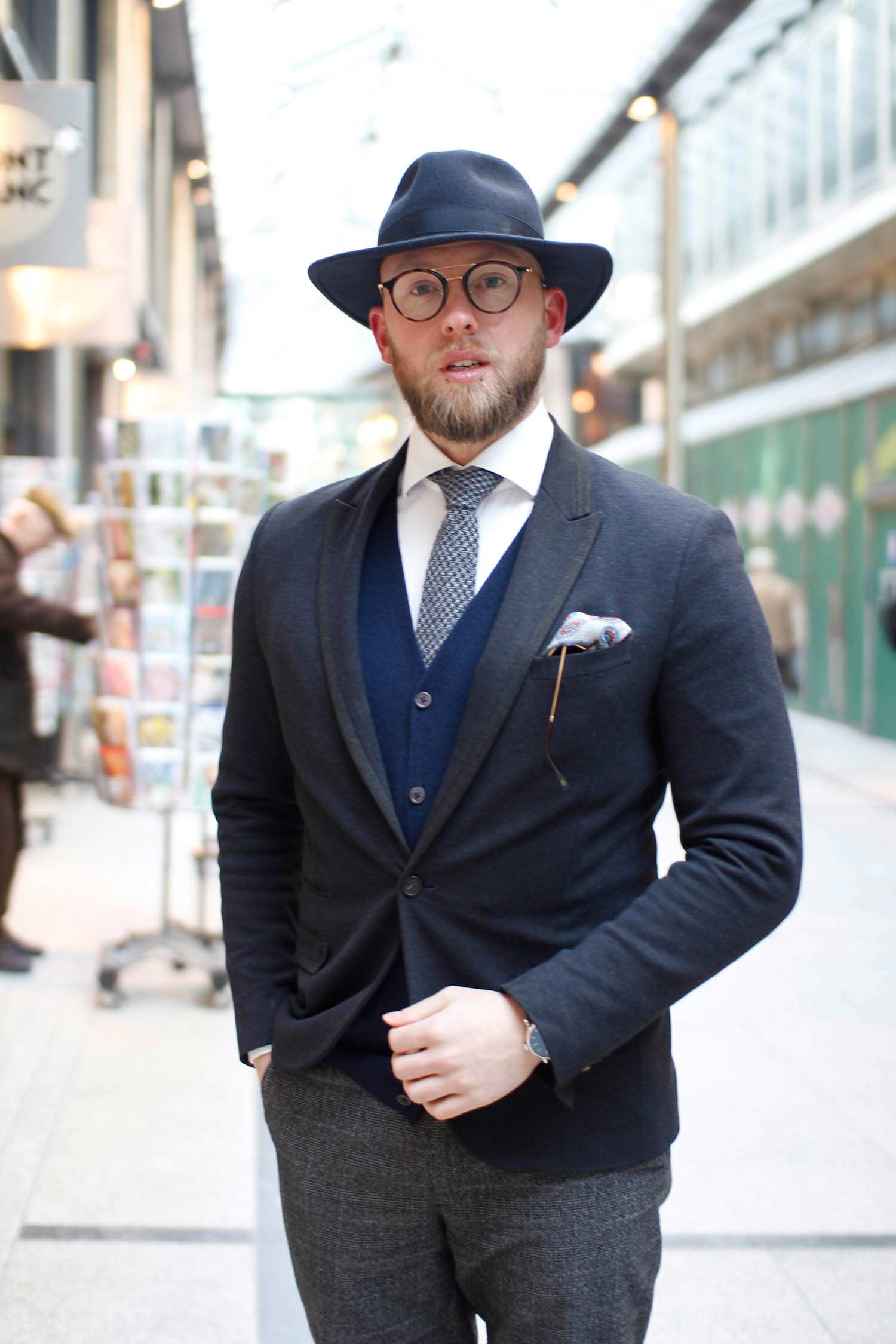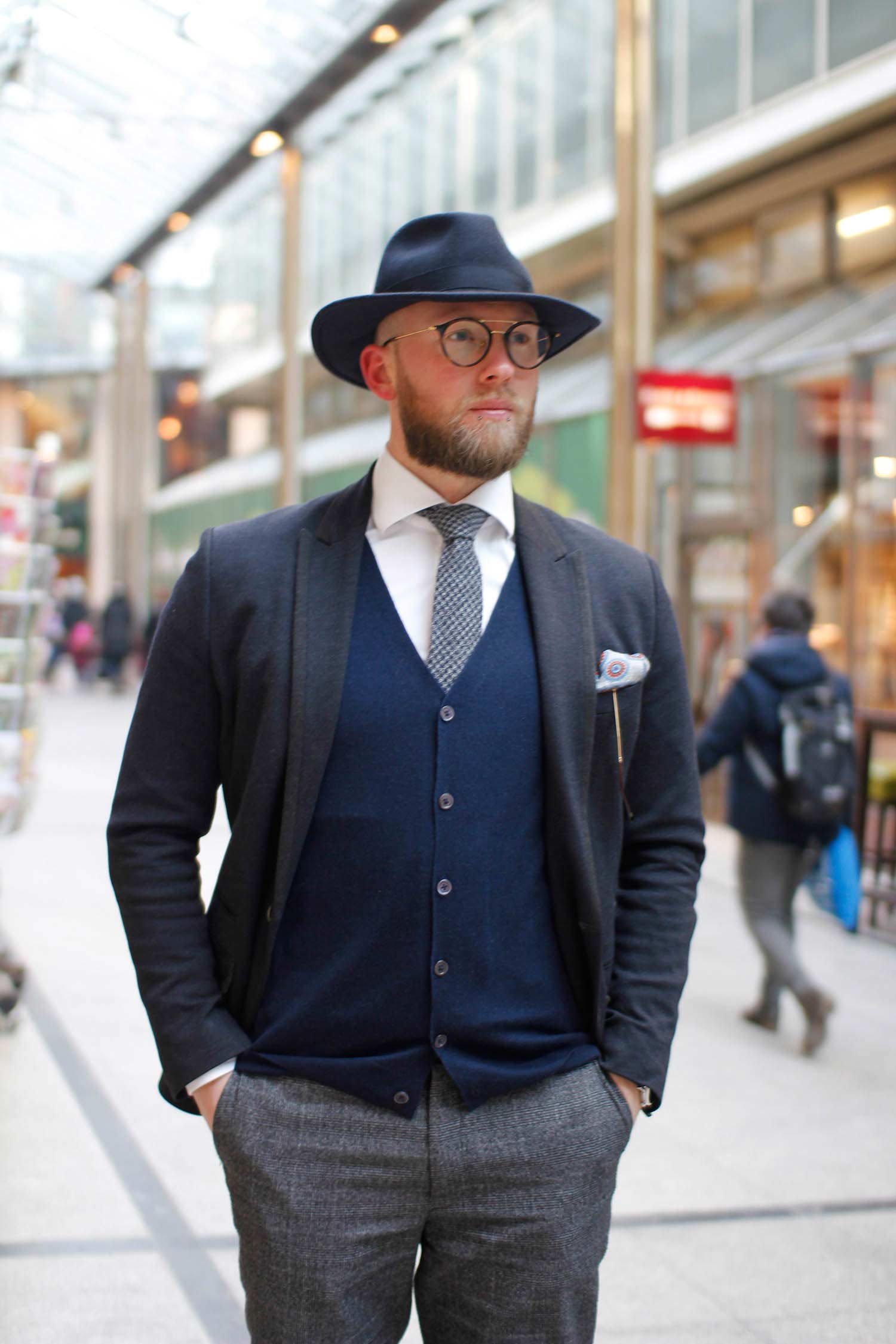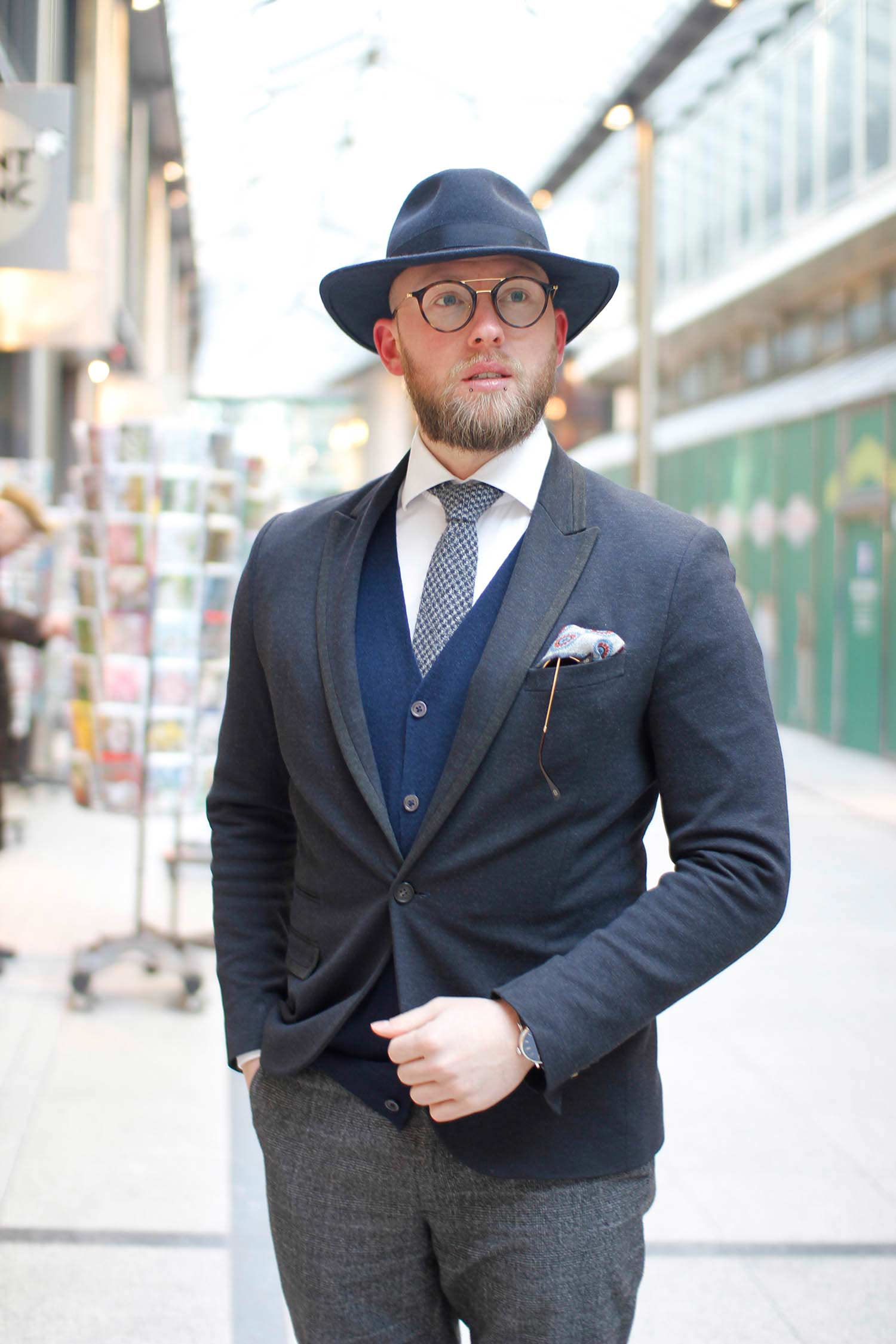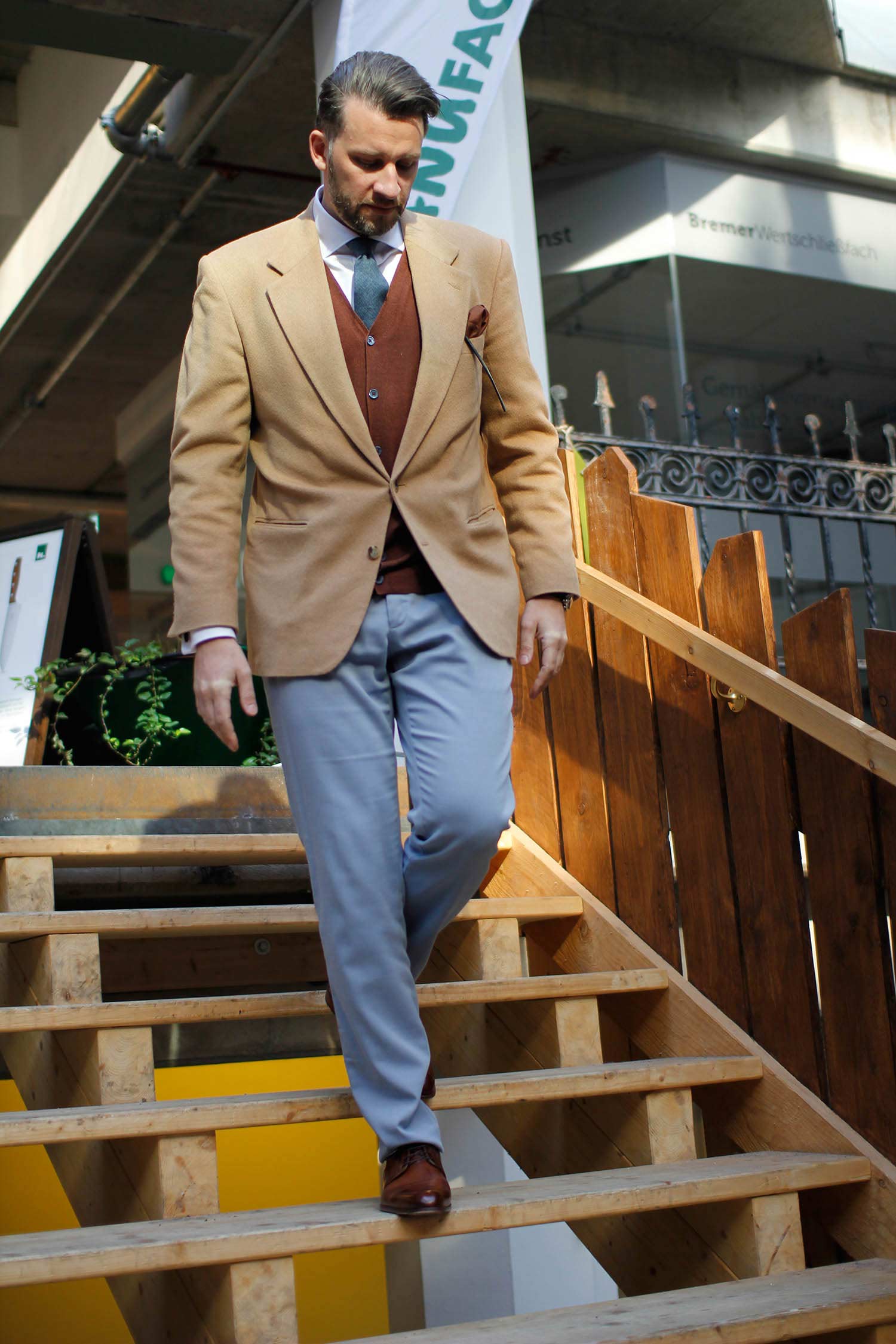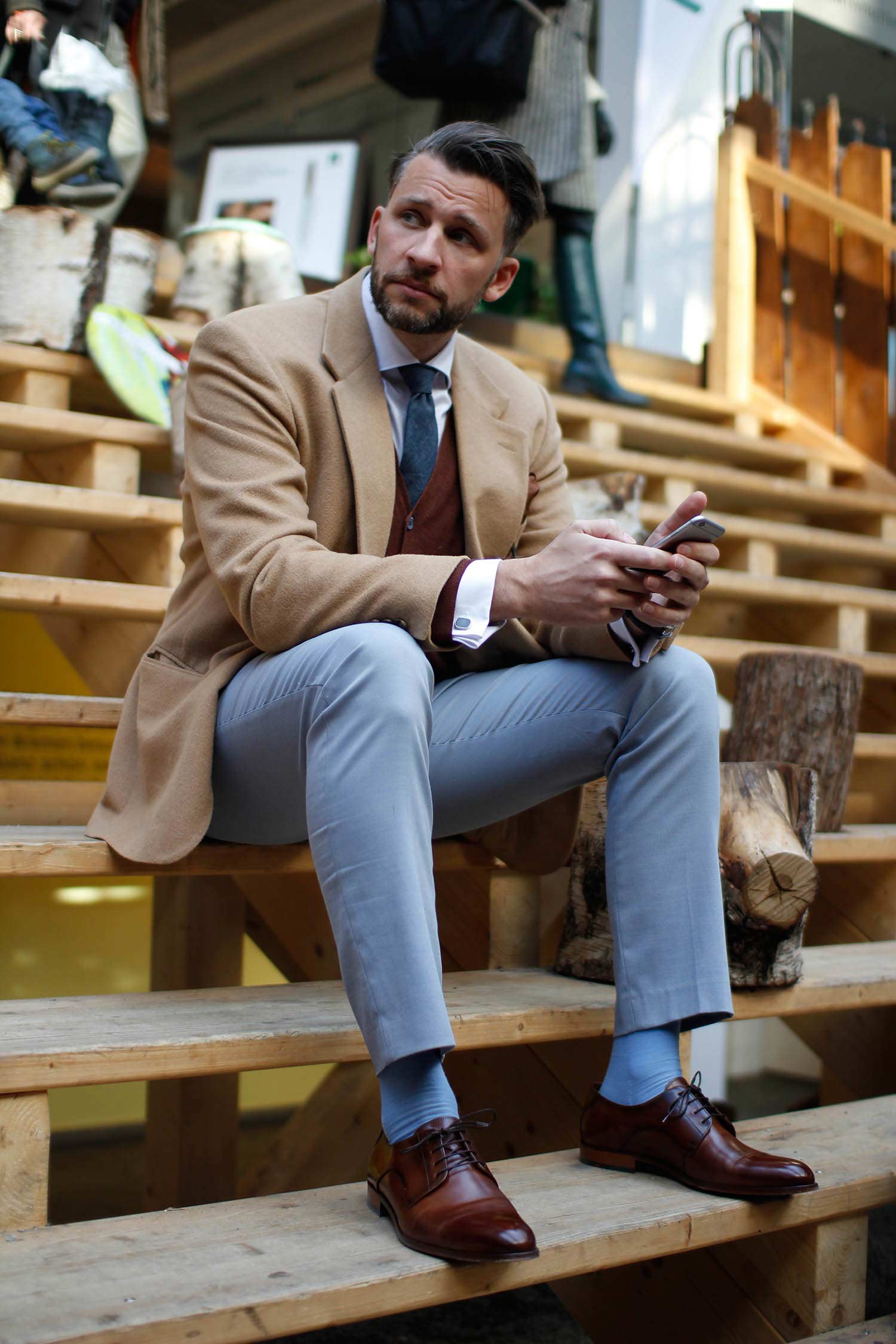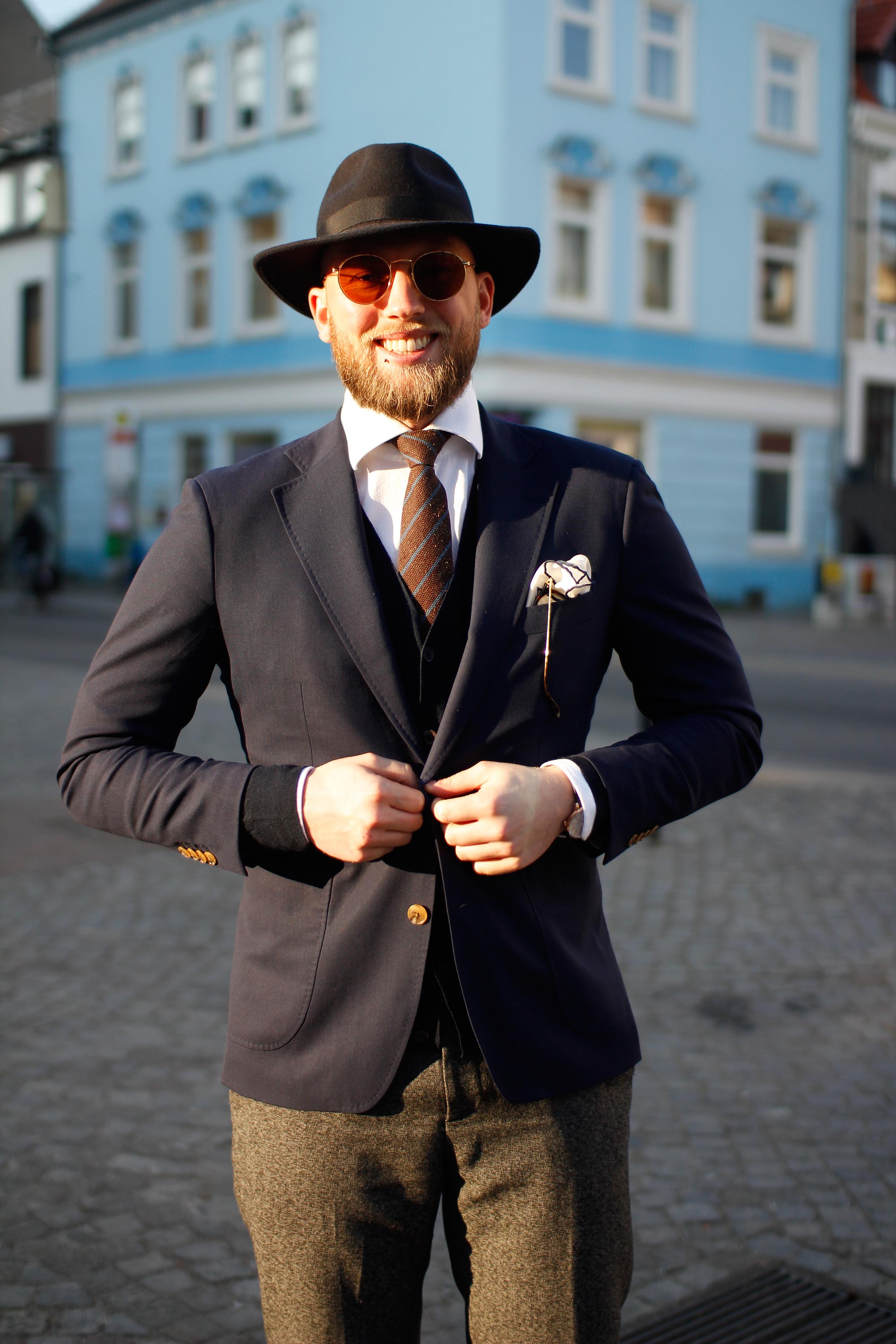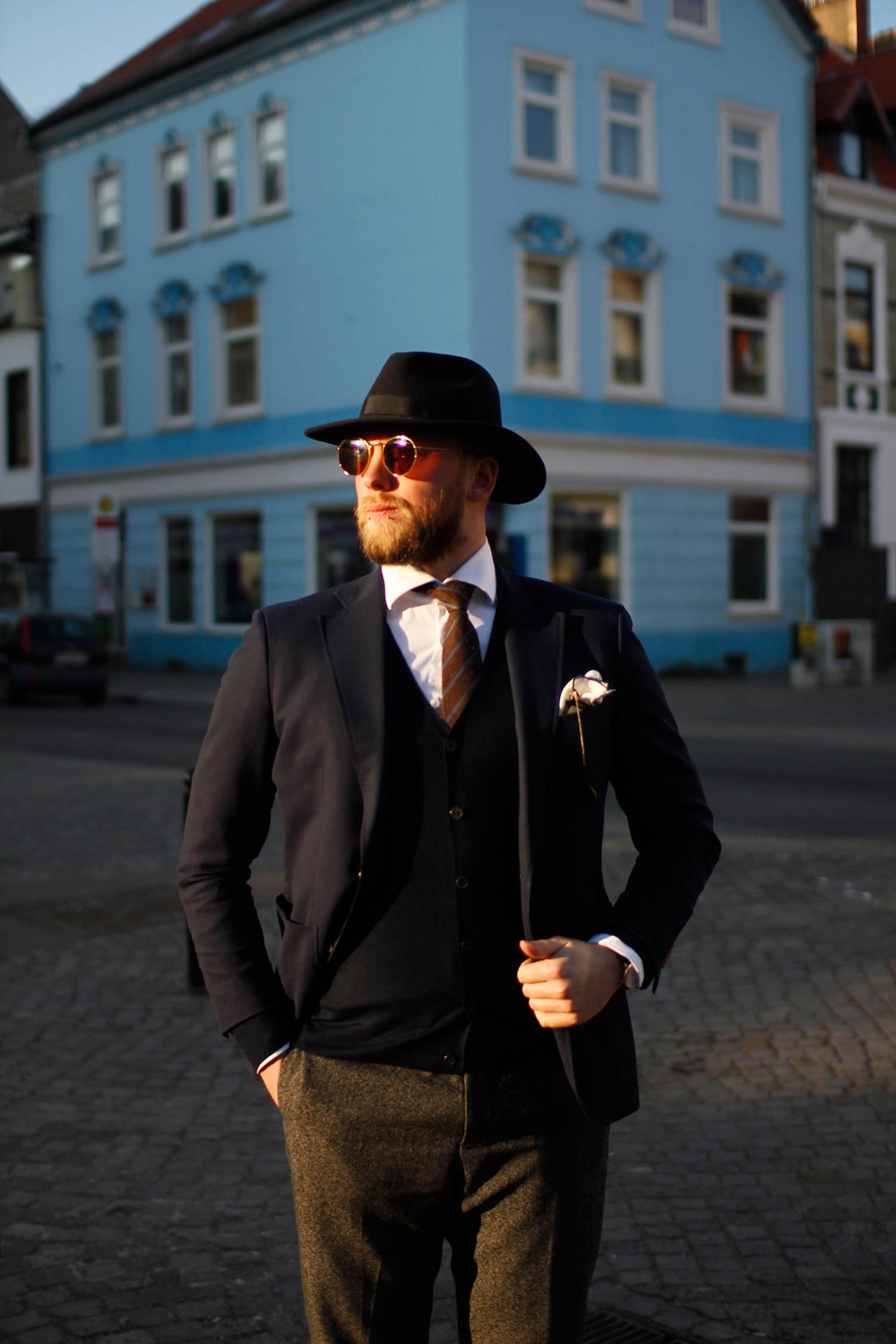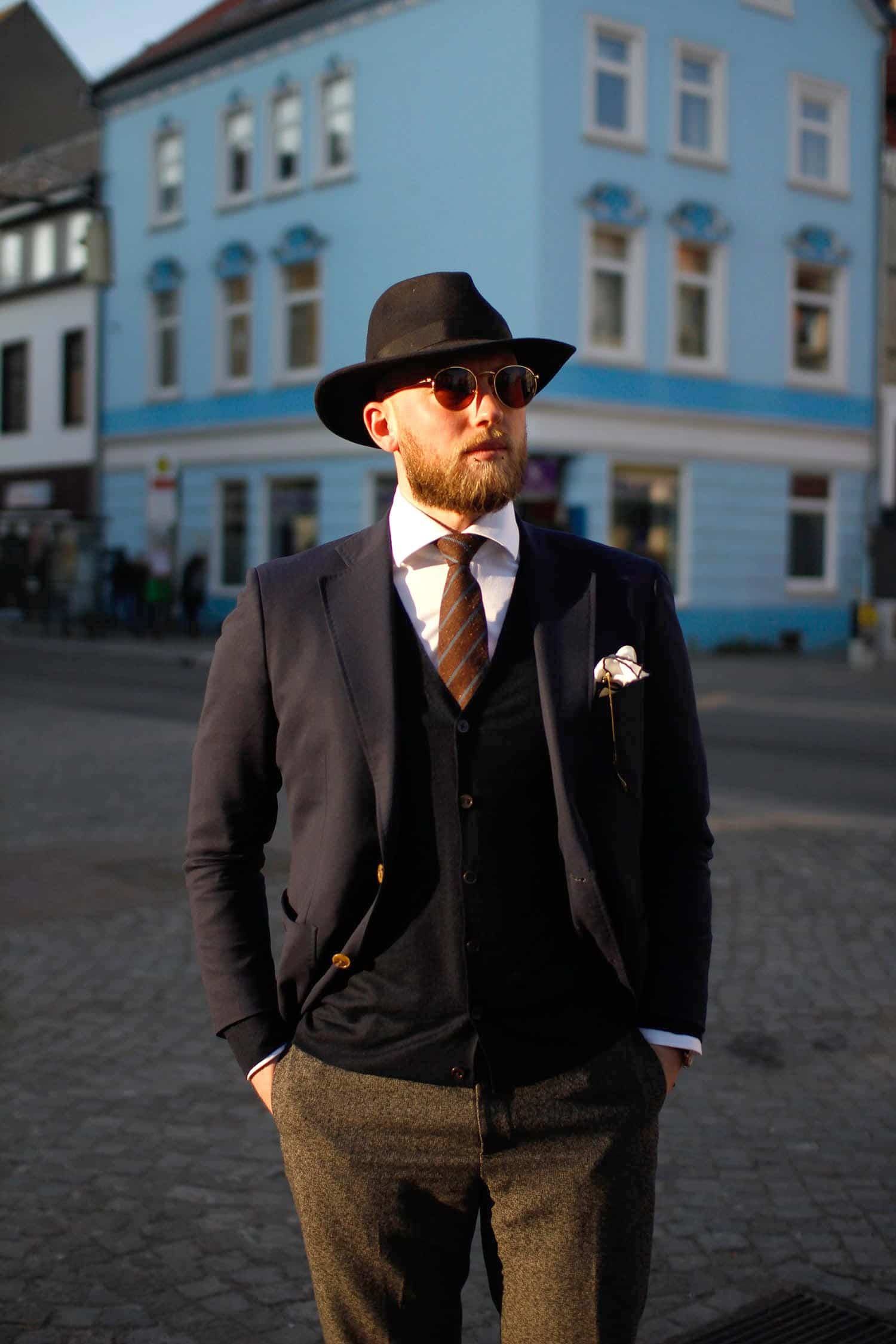 Style 2 – informal dinner with friends
When you go out with friends to have dinner or a few drinks in a bar, there is no need for a tie. At this point a cardigan gives your whole look a certain chic, as the cardigan seems to look like a vest, without dressing too warm, too cold or to elegant for the occasion.
And the other ones of the group who cannot identify with the dapper style do not feel underdressed this way.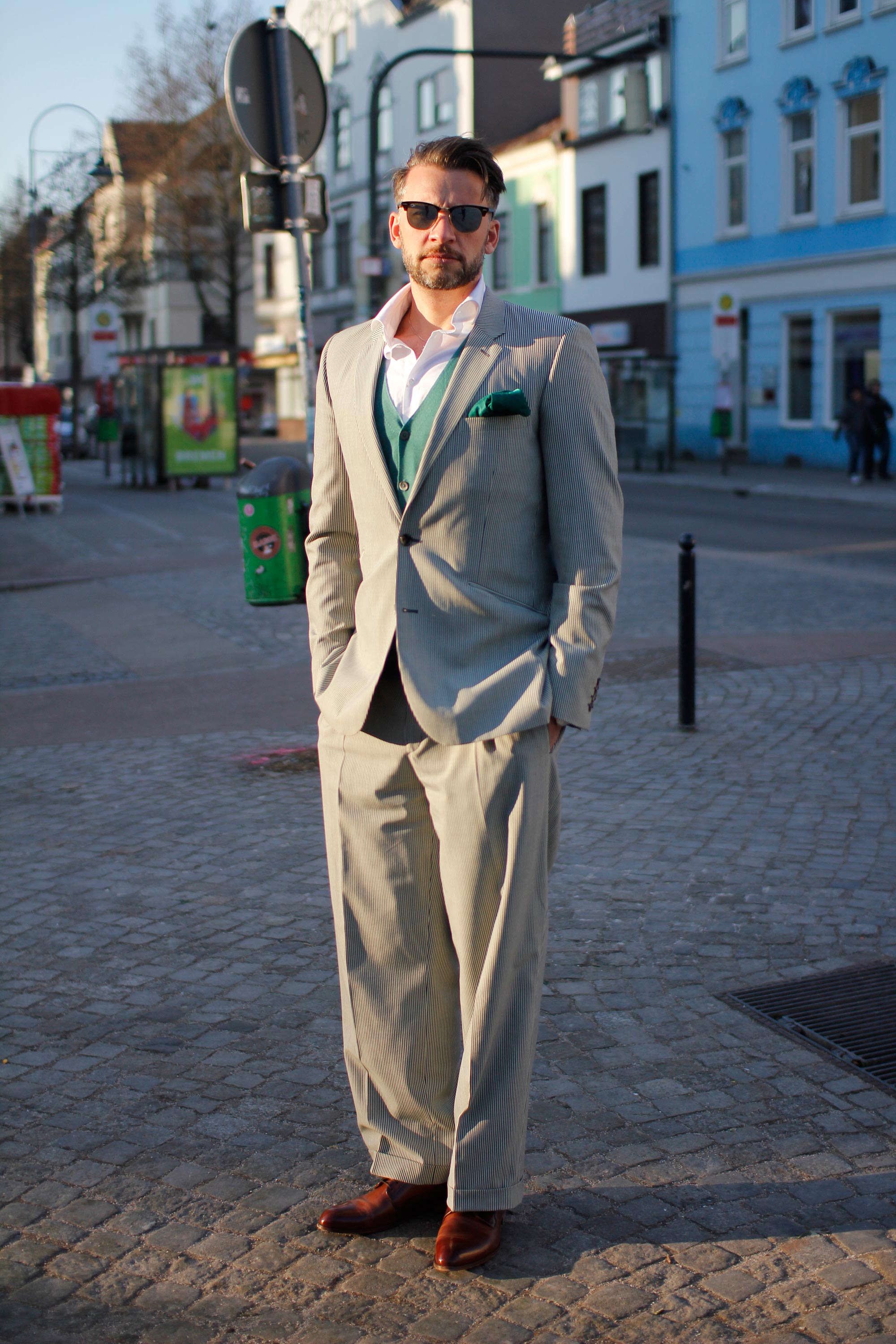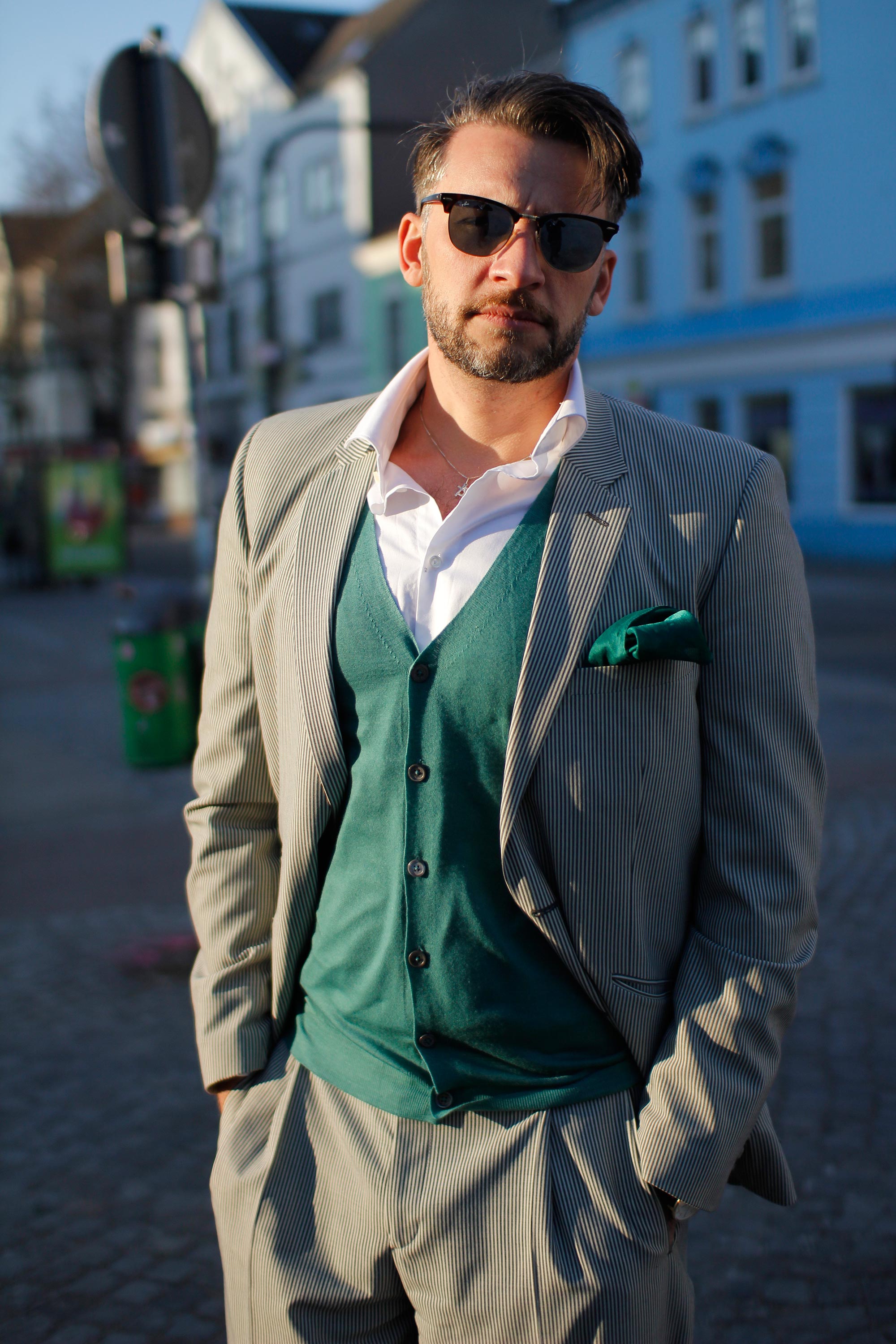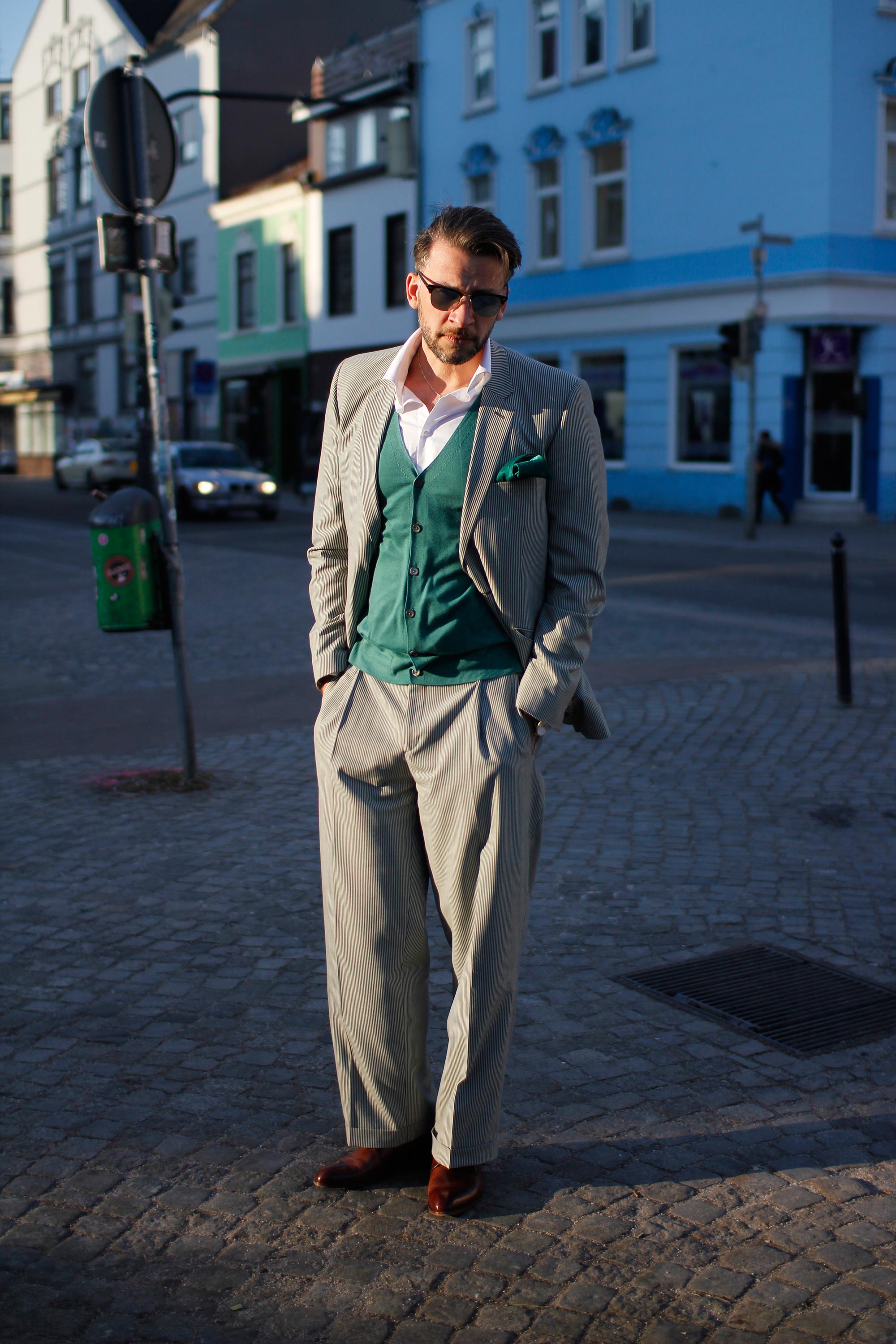 Style 3 – Casual Friday Mode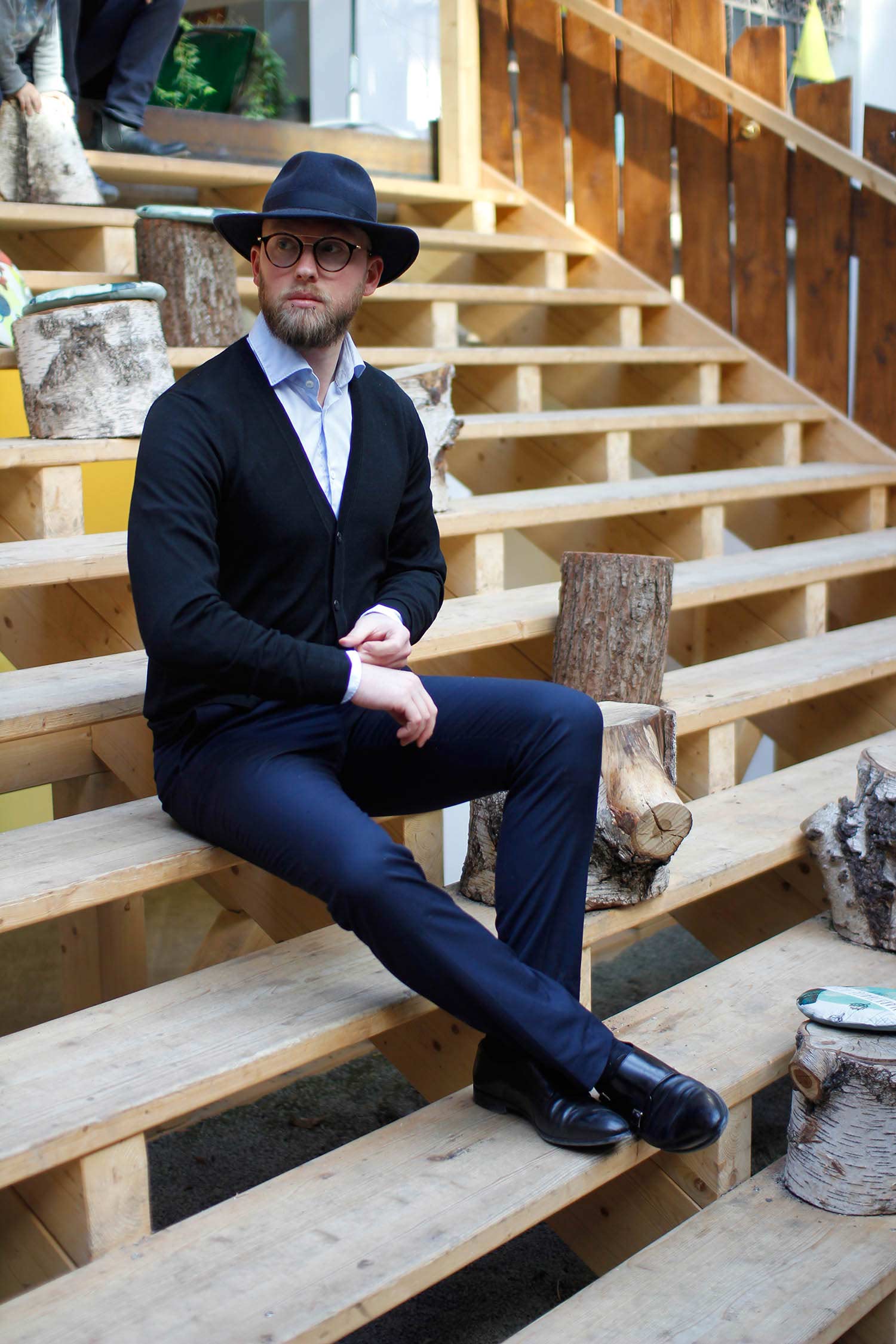 The ones of you who work in an office where the supervisors are like… let's say conservative, probably have to observe dresscodes in the office. If you're lucky, your allowed to dress more casual on "Casual Friday". That means that a tie and a jacket are not necessary. A cardigan still gives your appearance the possibility to appear casual without being too casual. If you do not like knitted pullovers, you're doing great with cardigans!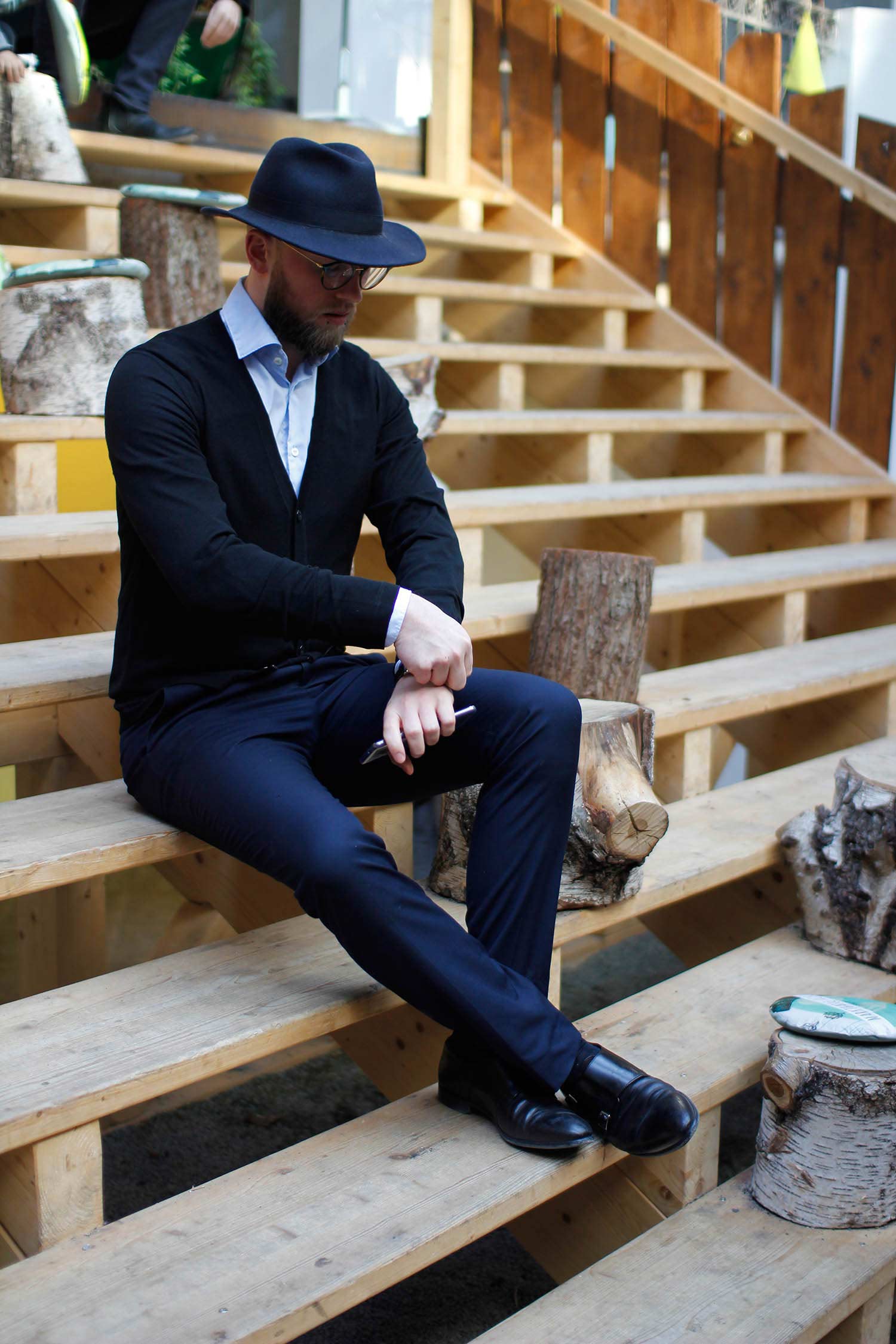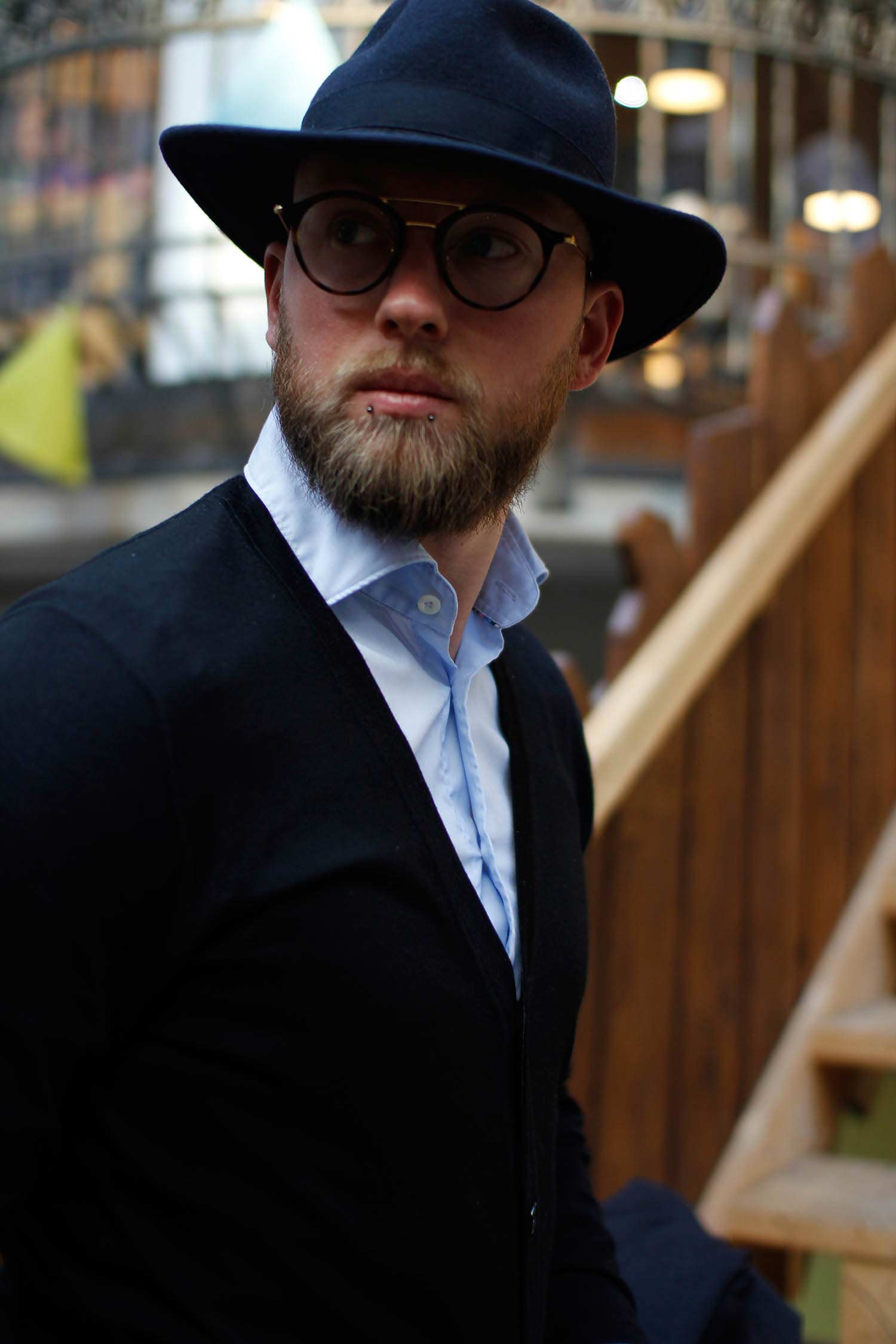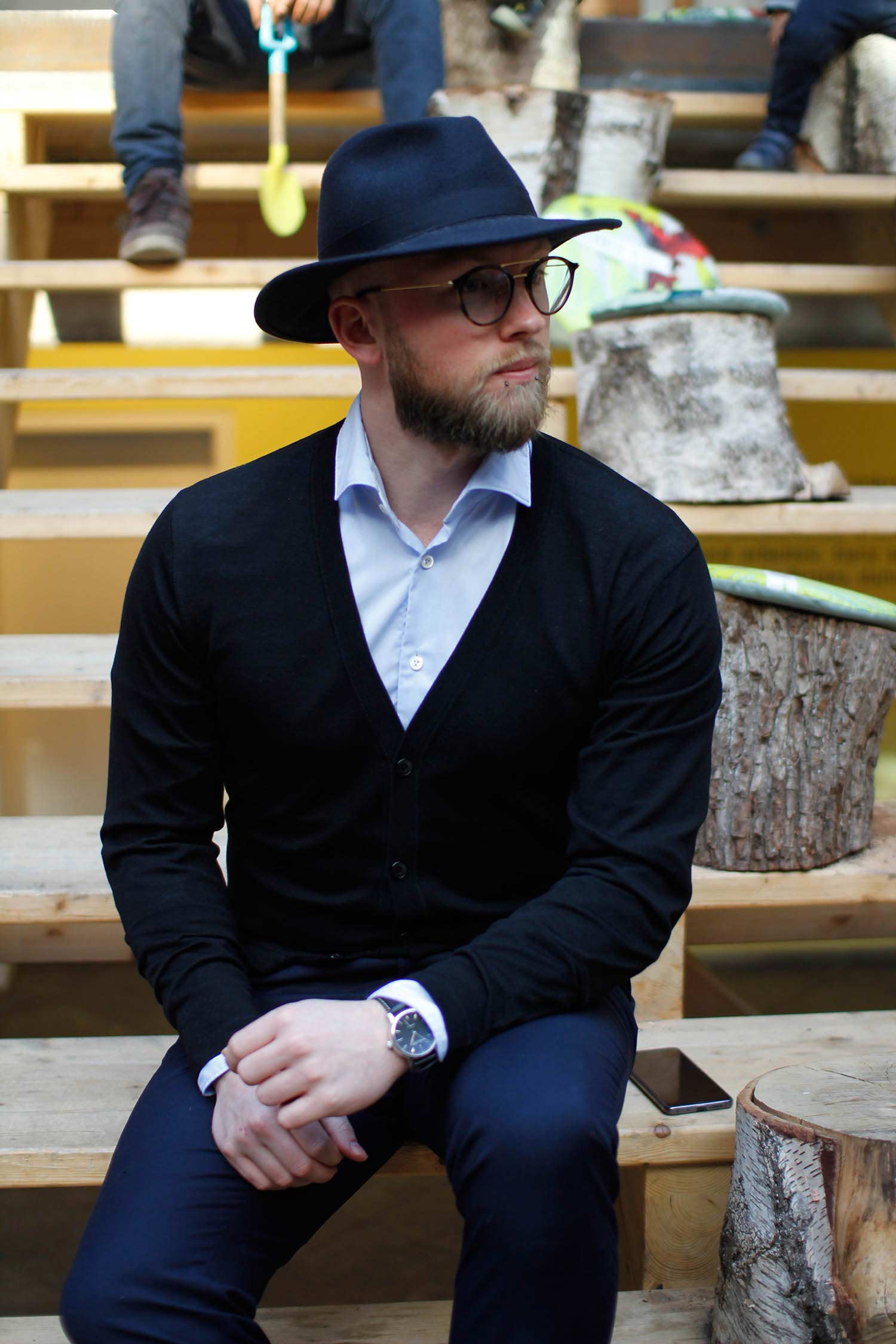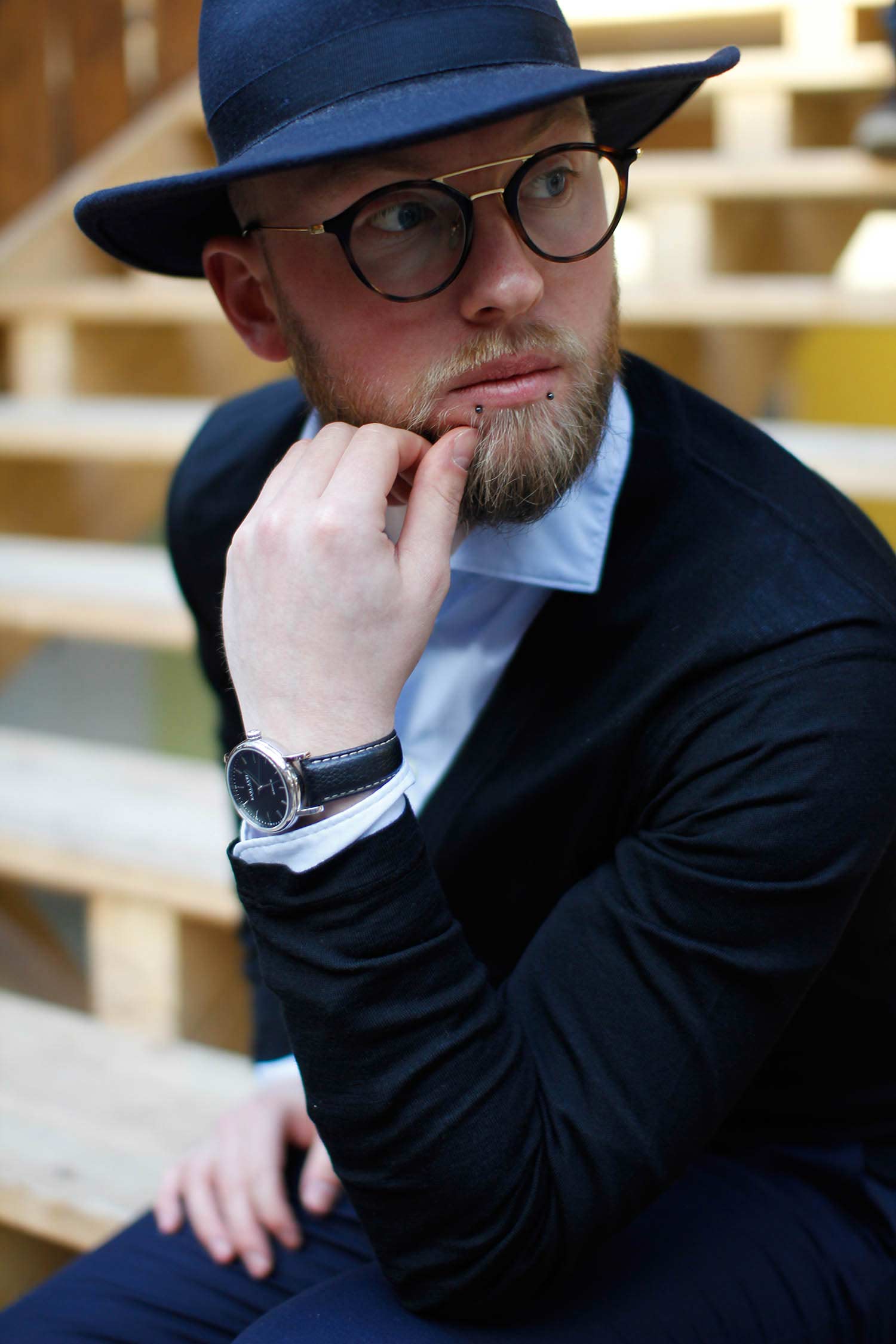 Style 4 – The Streetstyle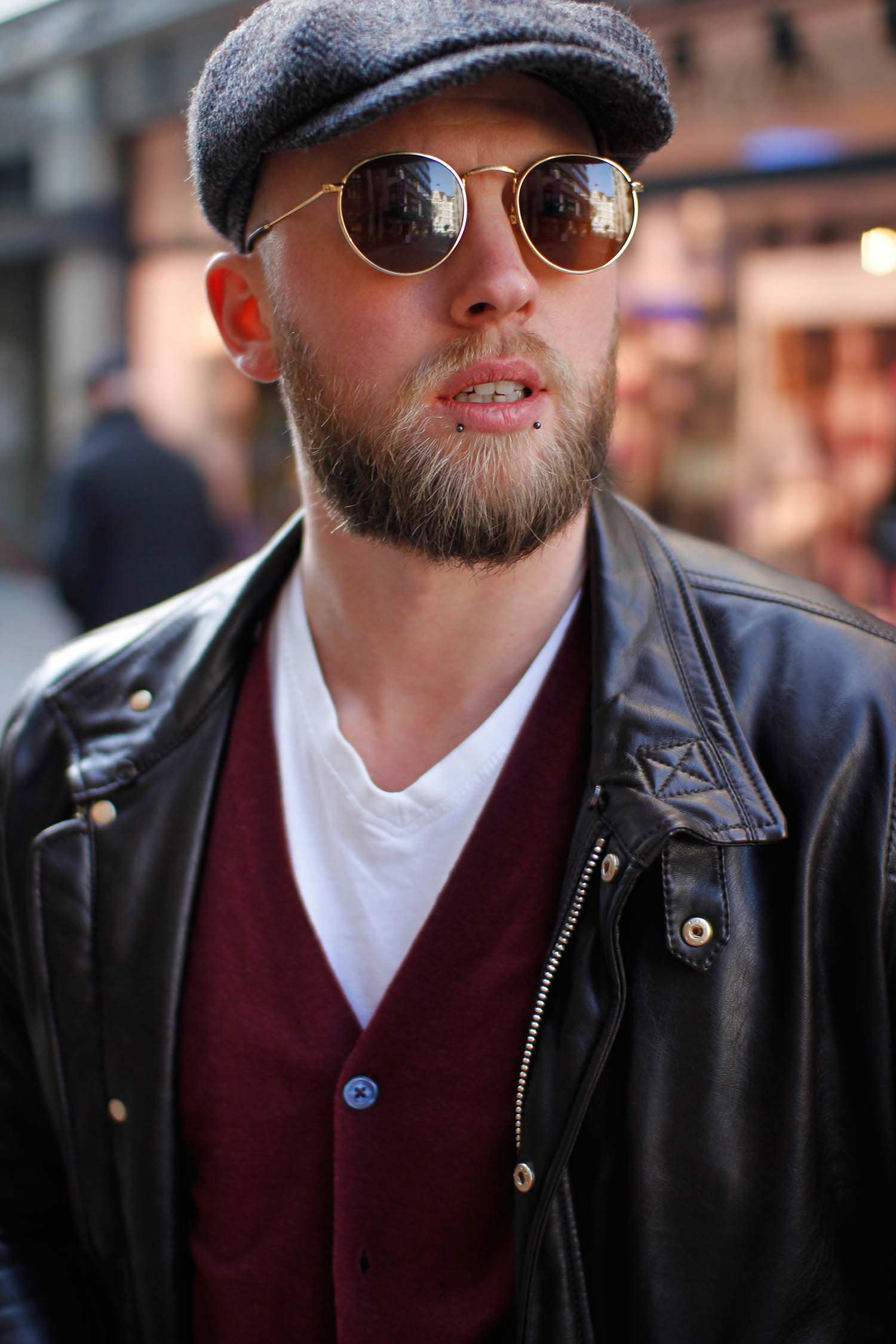 As you know the focus of our blog is not on streetstyles – therefor you can find several blogs who all look the same. Nevertheless it happens that we wear a leather jacket the other time. We are still combining the look with formal trousers and smart shoes, but all in all it's more a streetstyle. Also with a streetstyle the cardigan is the perfect solution for the transition time, when it's still a little cold outside. Plus with a cardigan you can add a bit color to the look without overwhelming.
With a simple white shirt you can wear this bordeaux cardigan with or without a leather jacket!