Last year Kenneth´s wish was an umbrella from the brand, Pasotti. I was a little bit shocked in regards to how expensive the product is. Why do people invest so much money in an umbrella? When Kenneth informed me a few days before the Pasotti collaboration happened, I checked the online store and it changed my view about the products. But one thing is certain: I could justify paying the high price for the high quality of the product.
I am a fan of good quality. My old friend which protects me from the rain costs about 50,-€. That is also a lot in my opinion, because you can also buy one for 2,50 €. However, I doubt that the cheap umbrella will last the wind and the rain as much as my expensive one does.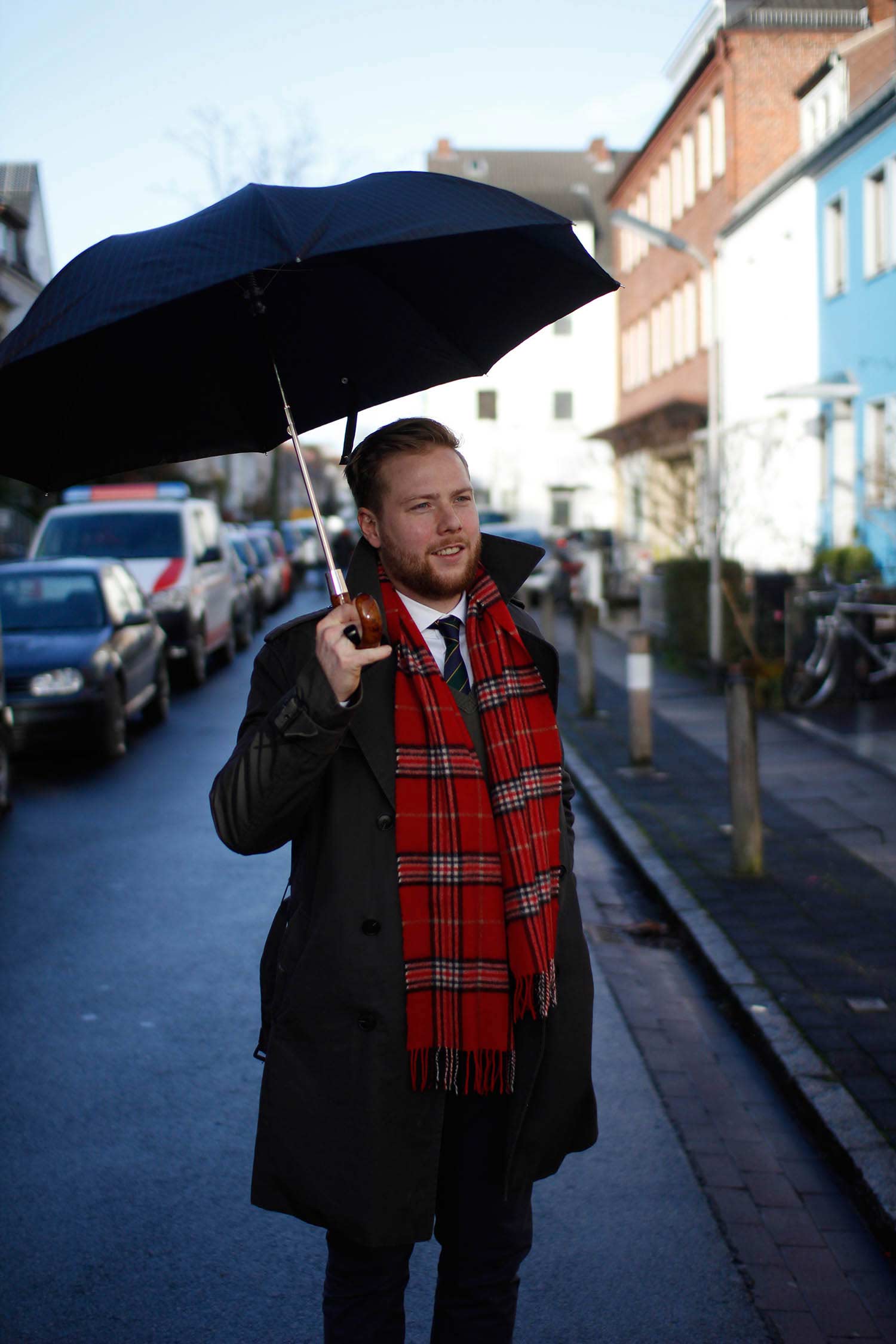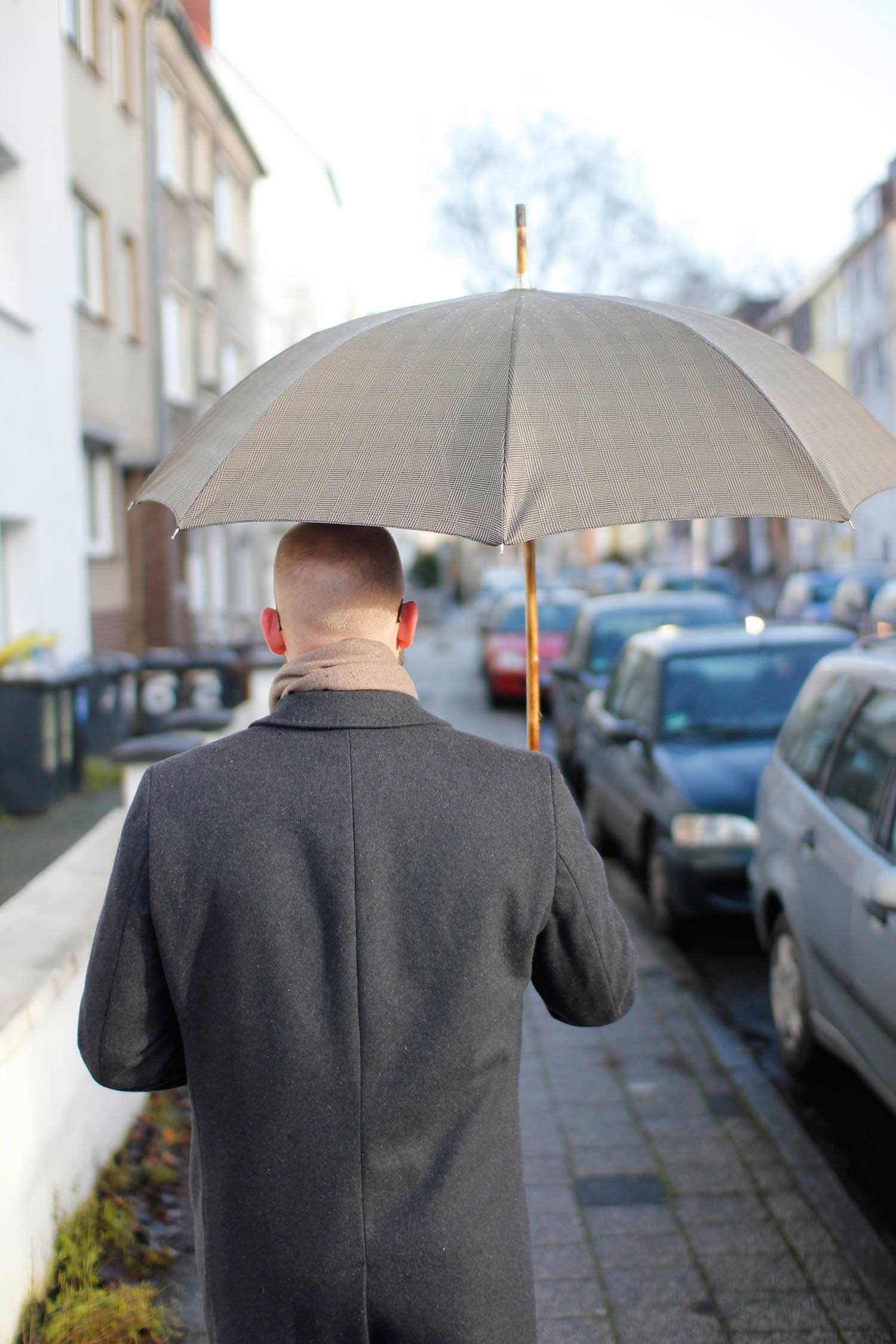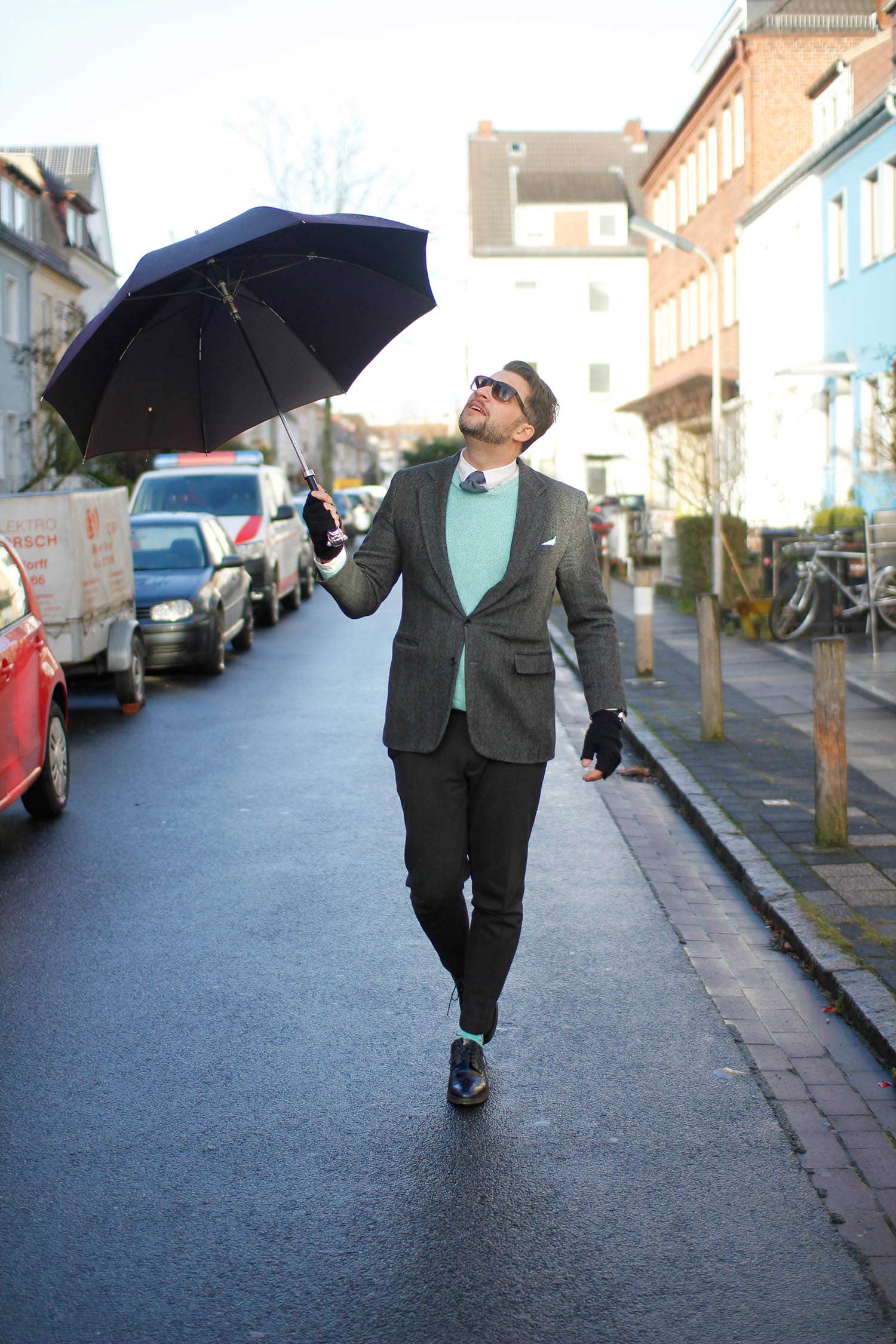 Pasotti – the one it has to be! When you check the online store, you will see right away that Pasotti is a very special brand. In the brand special handles and colors are common. Kenneth has chosen a handle made out of horn, because he fell in love with that one long time ago. For me the gorilla or the parrot were two very nice options. But my love for dogs directed me into choosing one with a dog head! What a beautiful umbrella!
Proudly, we took a walk through Findorff, a quarter in Bremen, with our friend and a member of the GCB: Niklas. We were lucky because even the rain was with us! The compact umbrella (in Germany we call it "tot") is popping out by pressing the button and fulfilling its purpose. Kenneth's umbrella has a handle made out of horn and the stick is made out of wood, so its very light but sturdy. Pasotti has certificates that the horns come from animals that died by natural causes. It becomes its full beauty after it has been manually opened. My umbrella has a dog-head handle and a massive chrome stick. Now the wind can come and the rain too!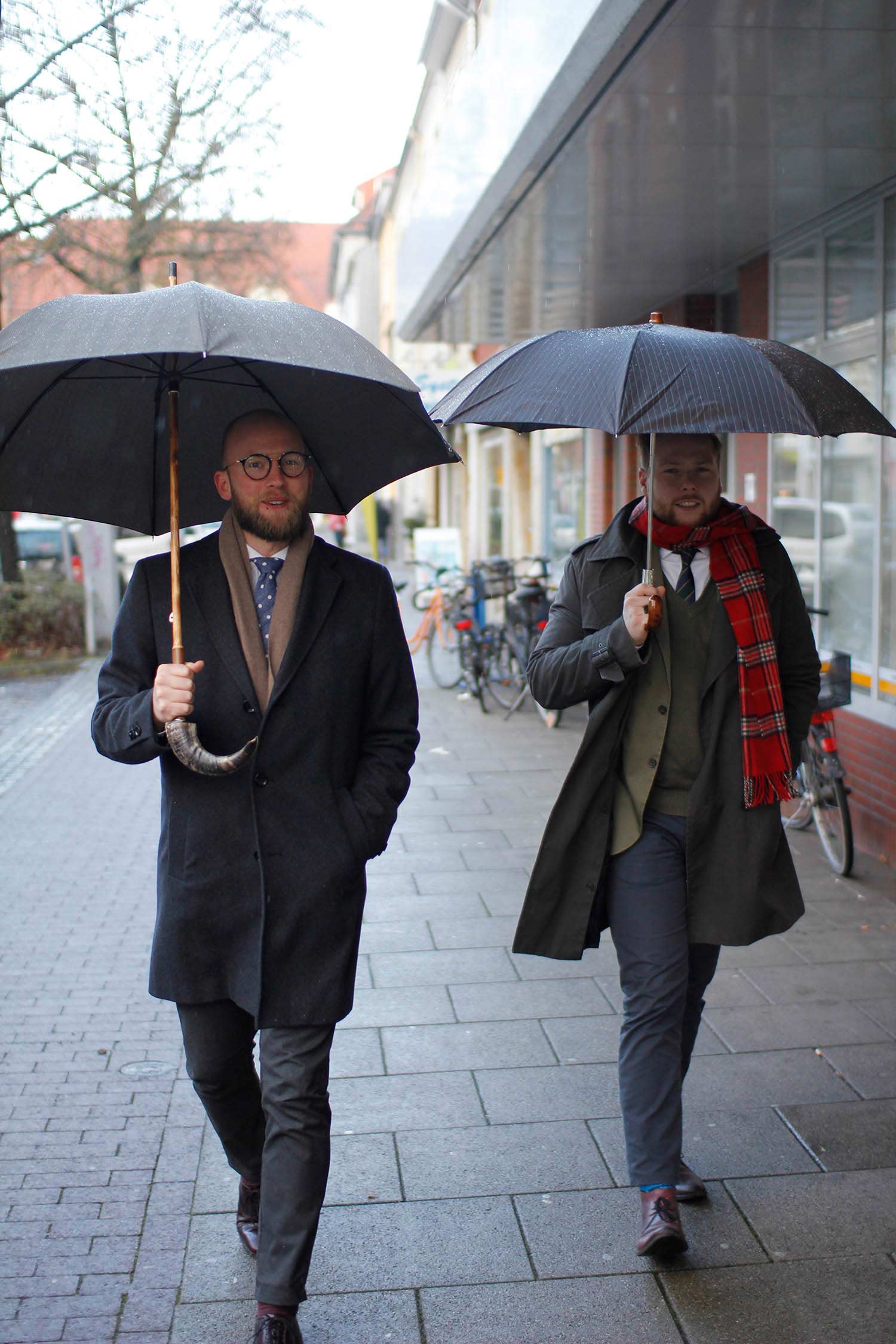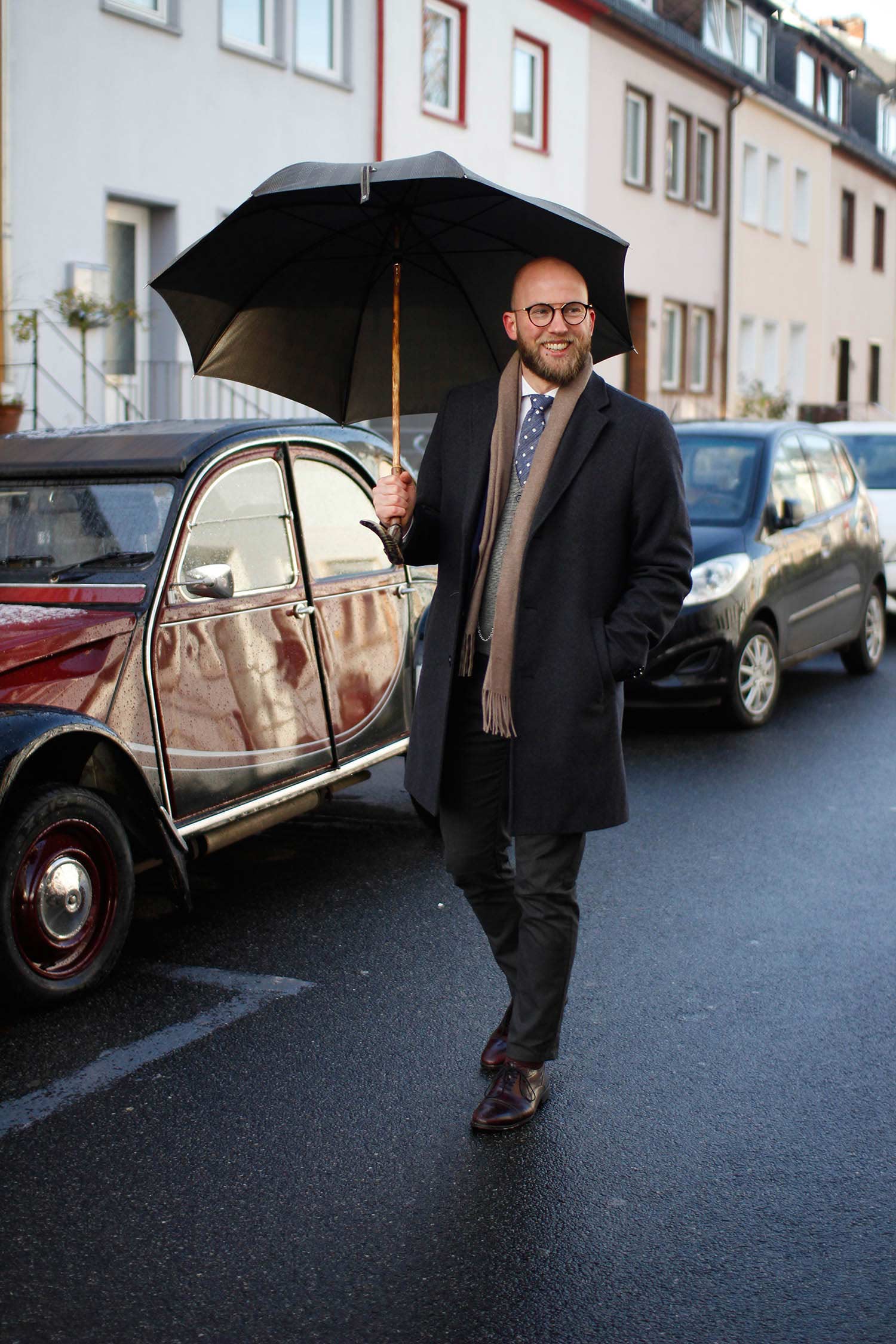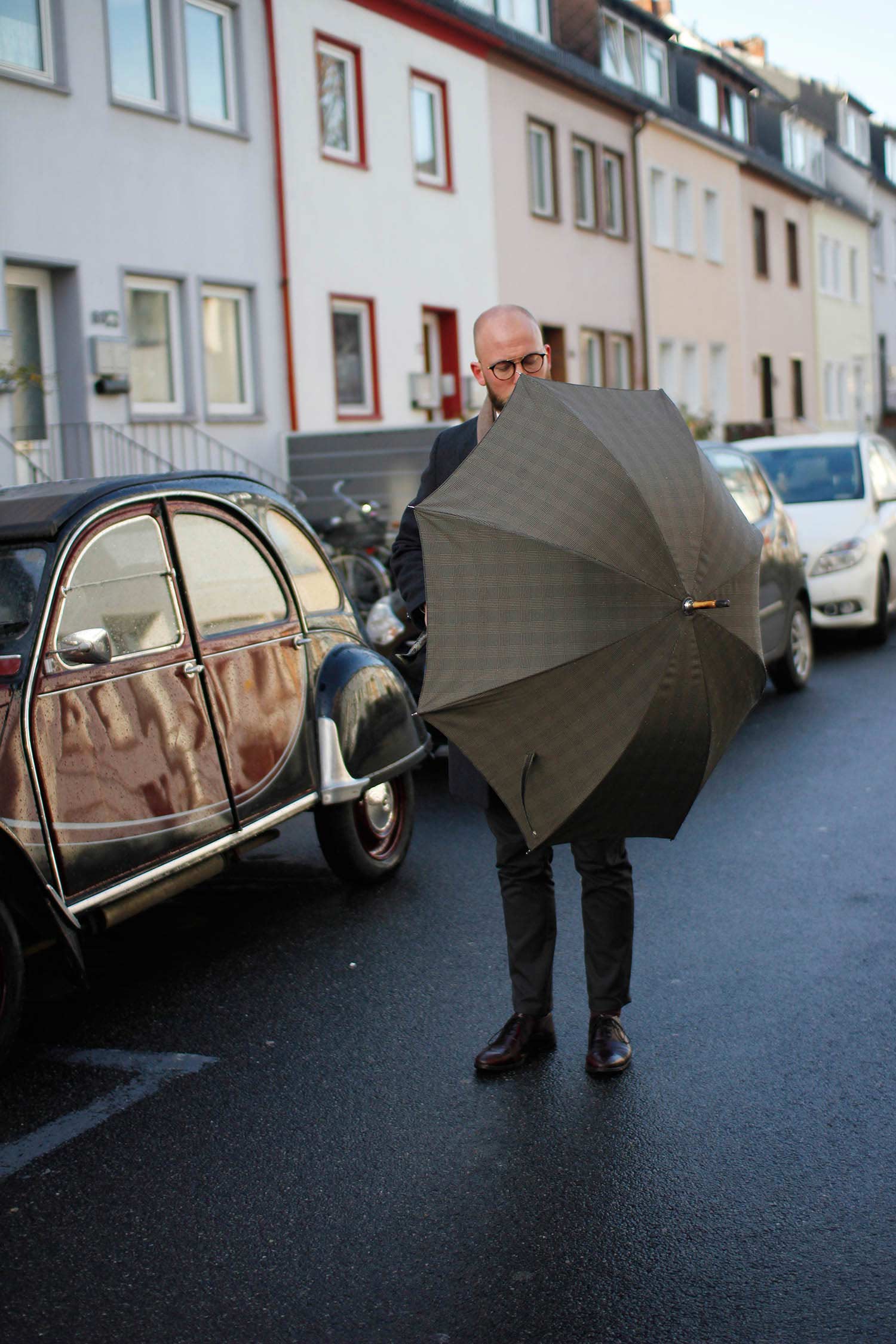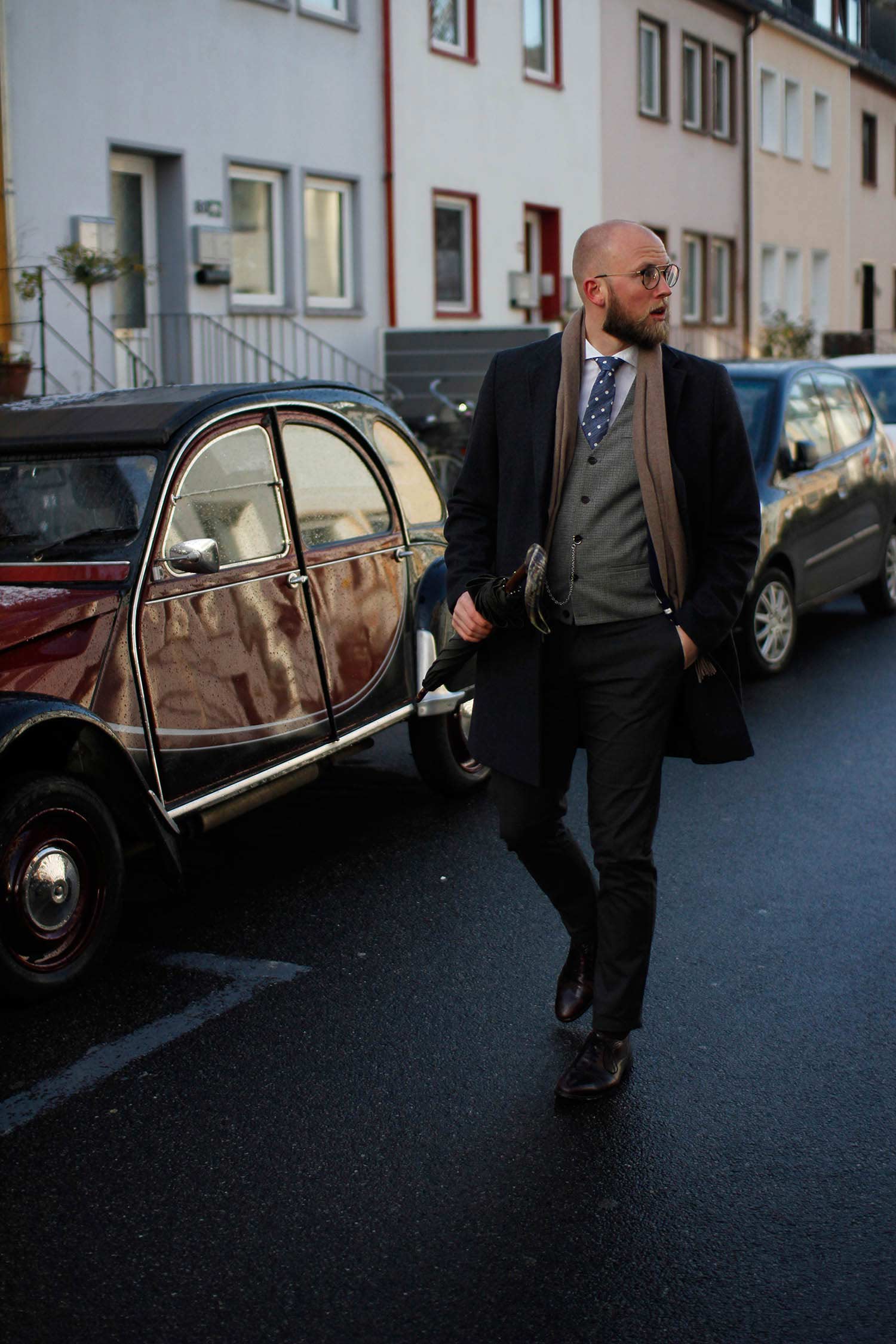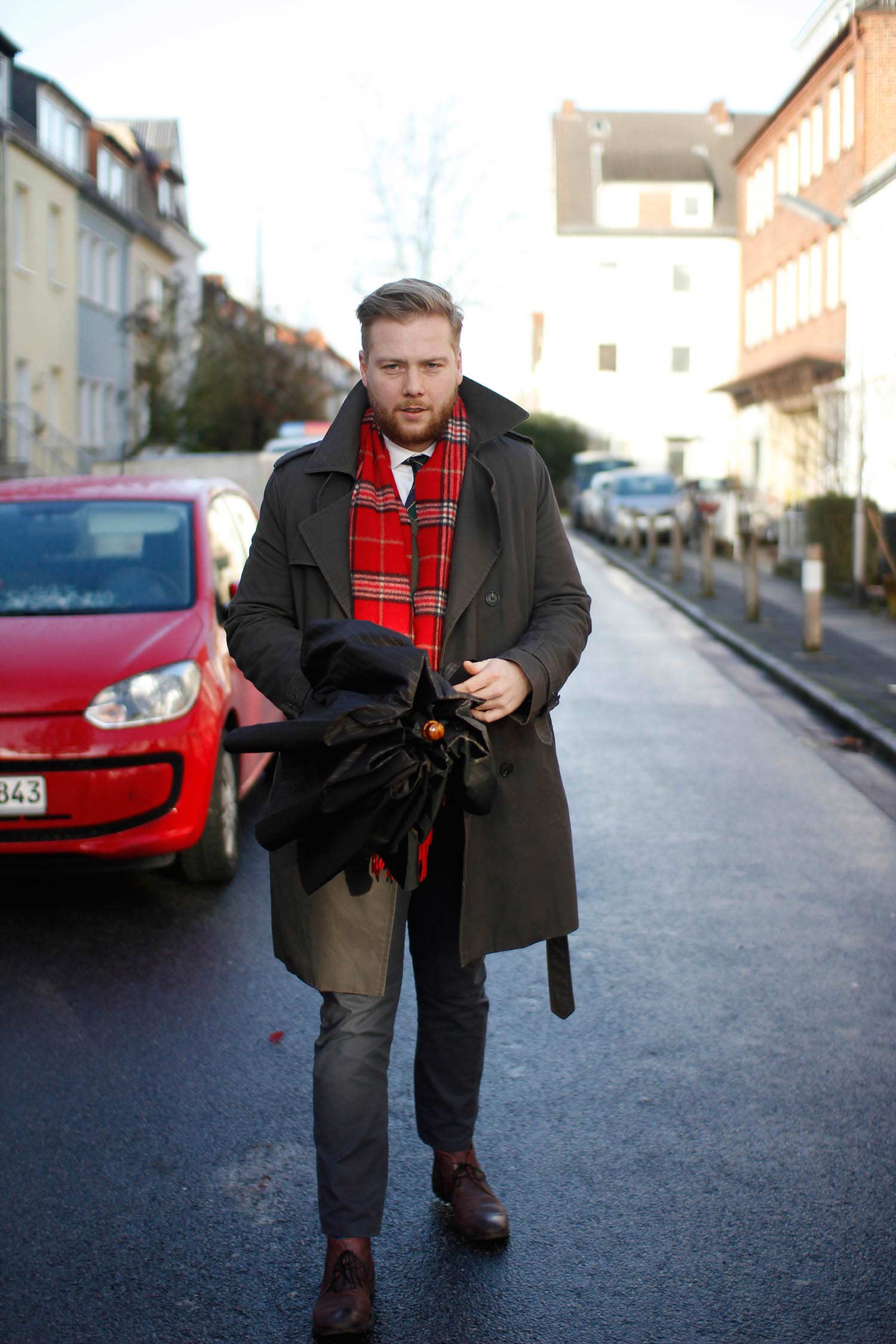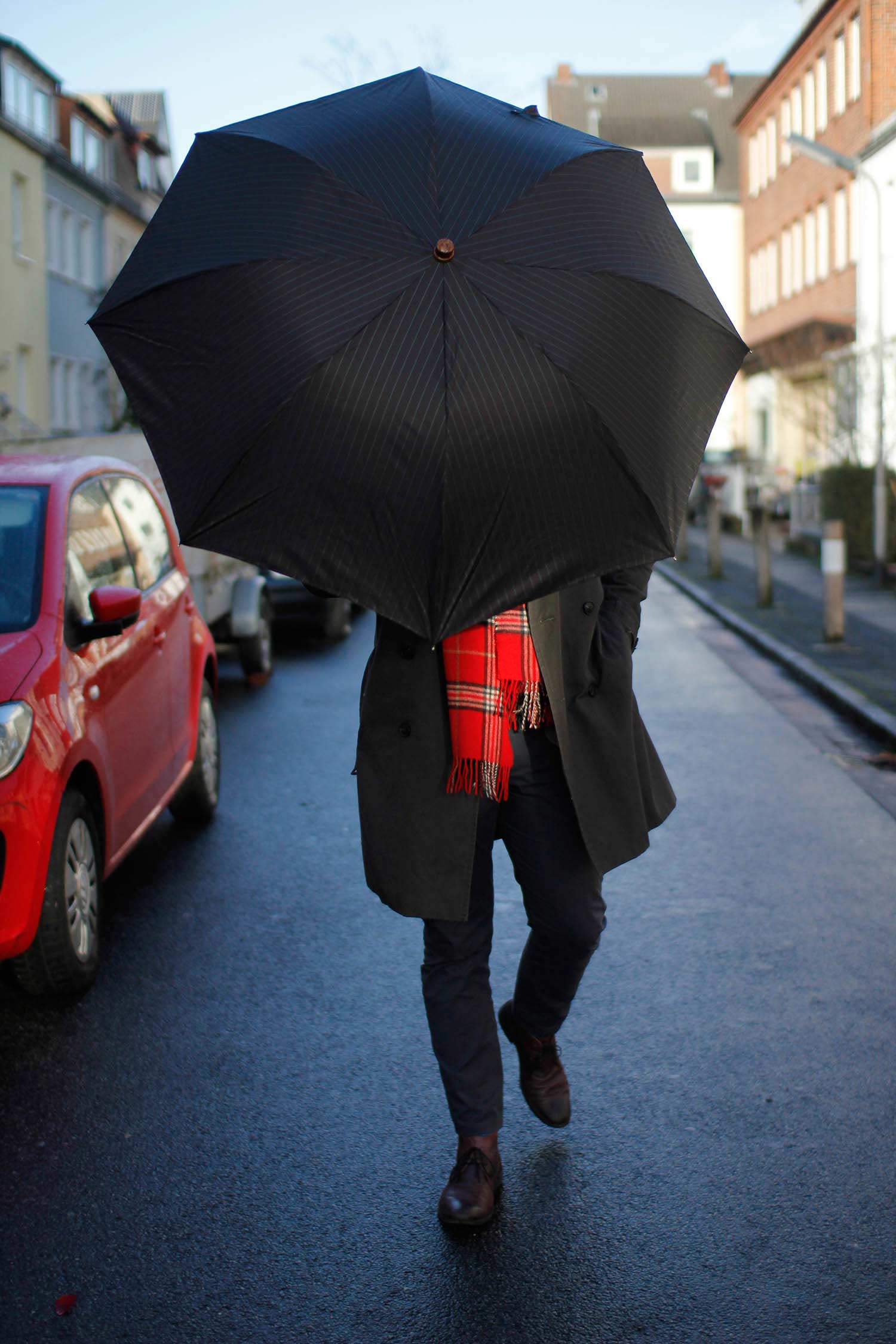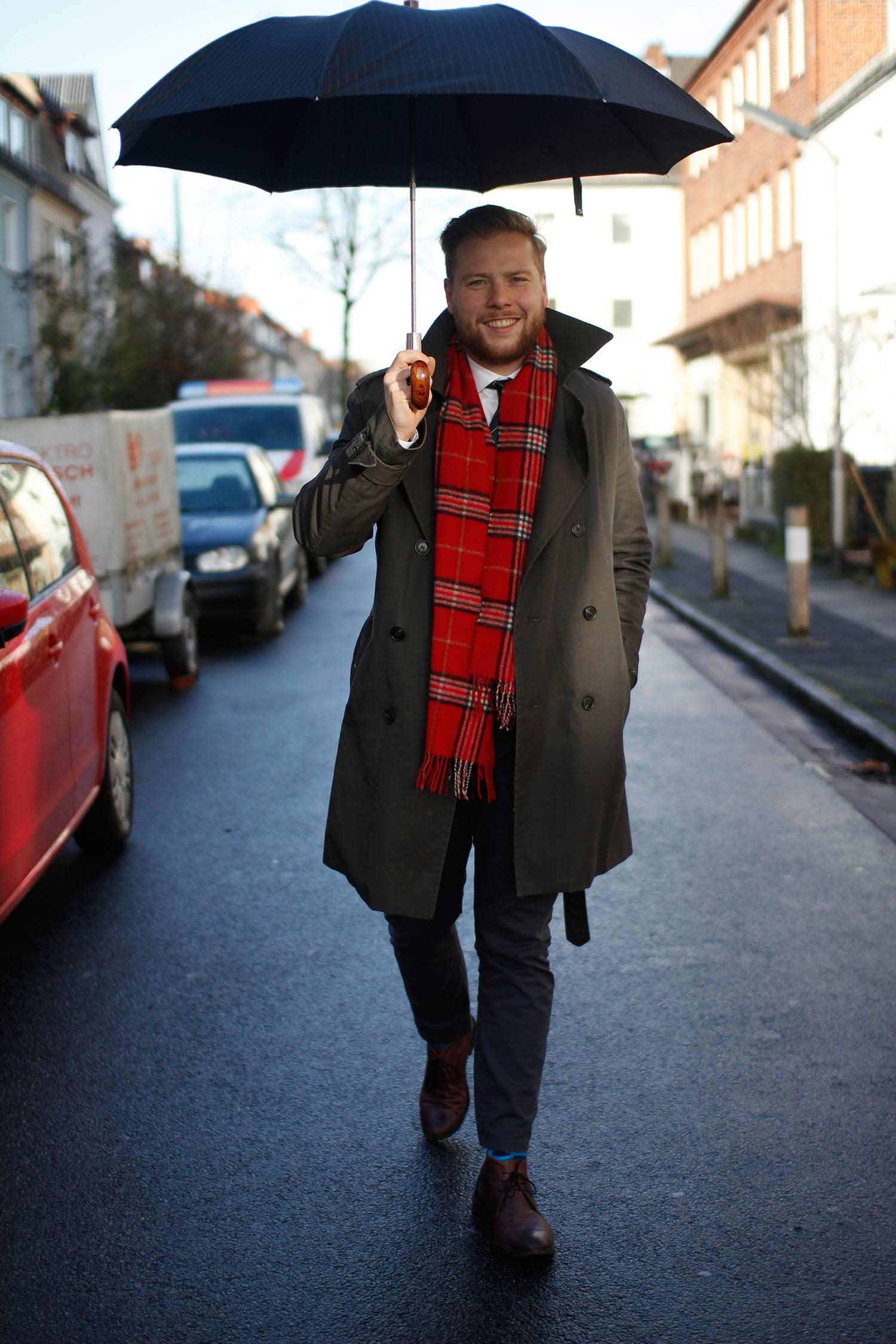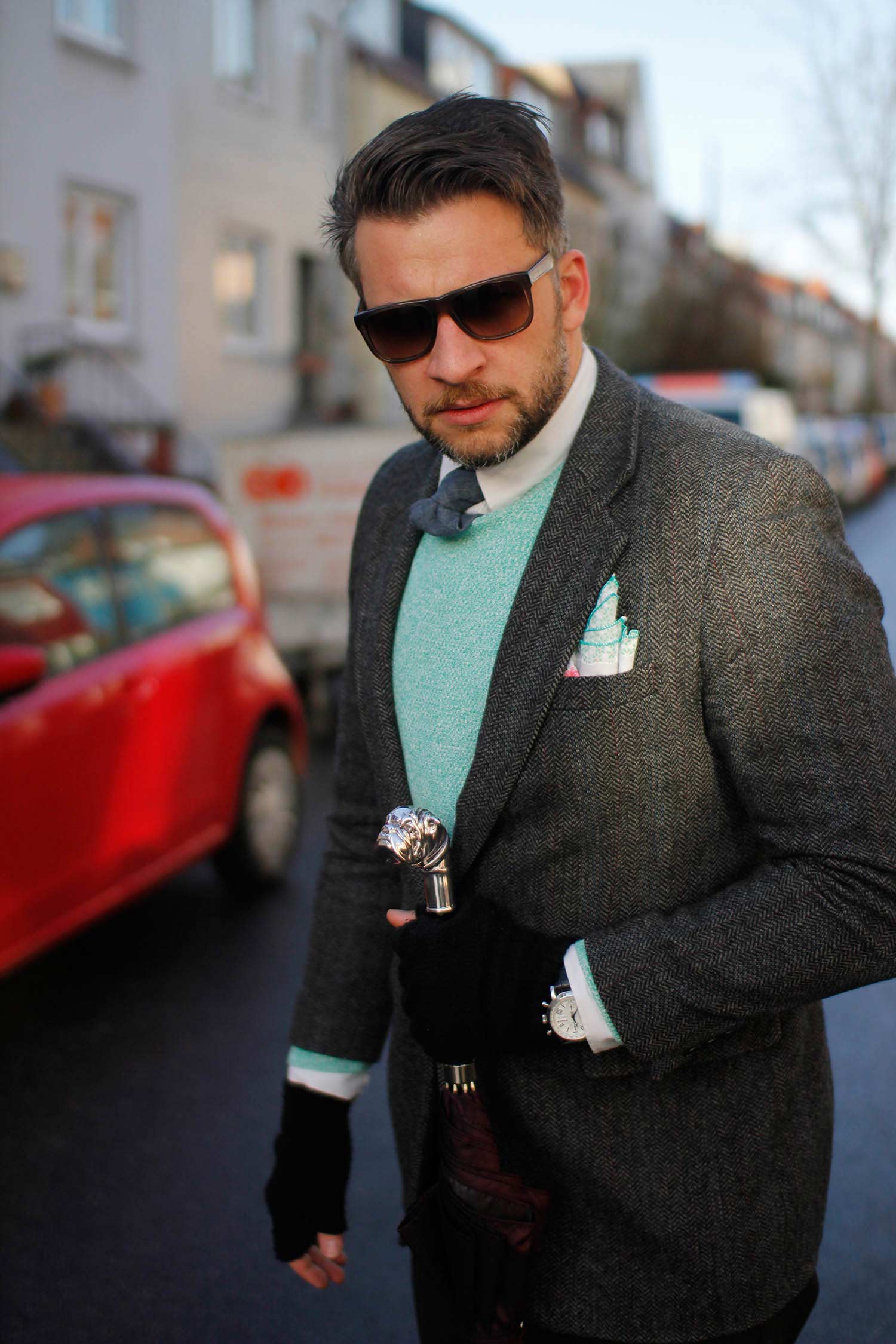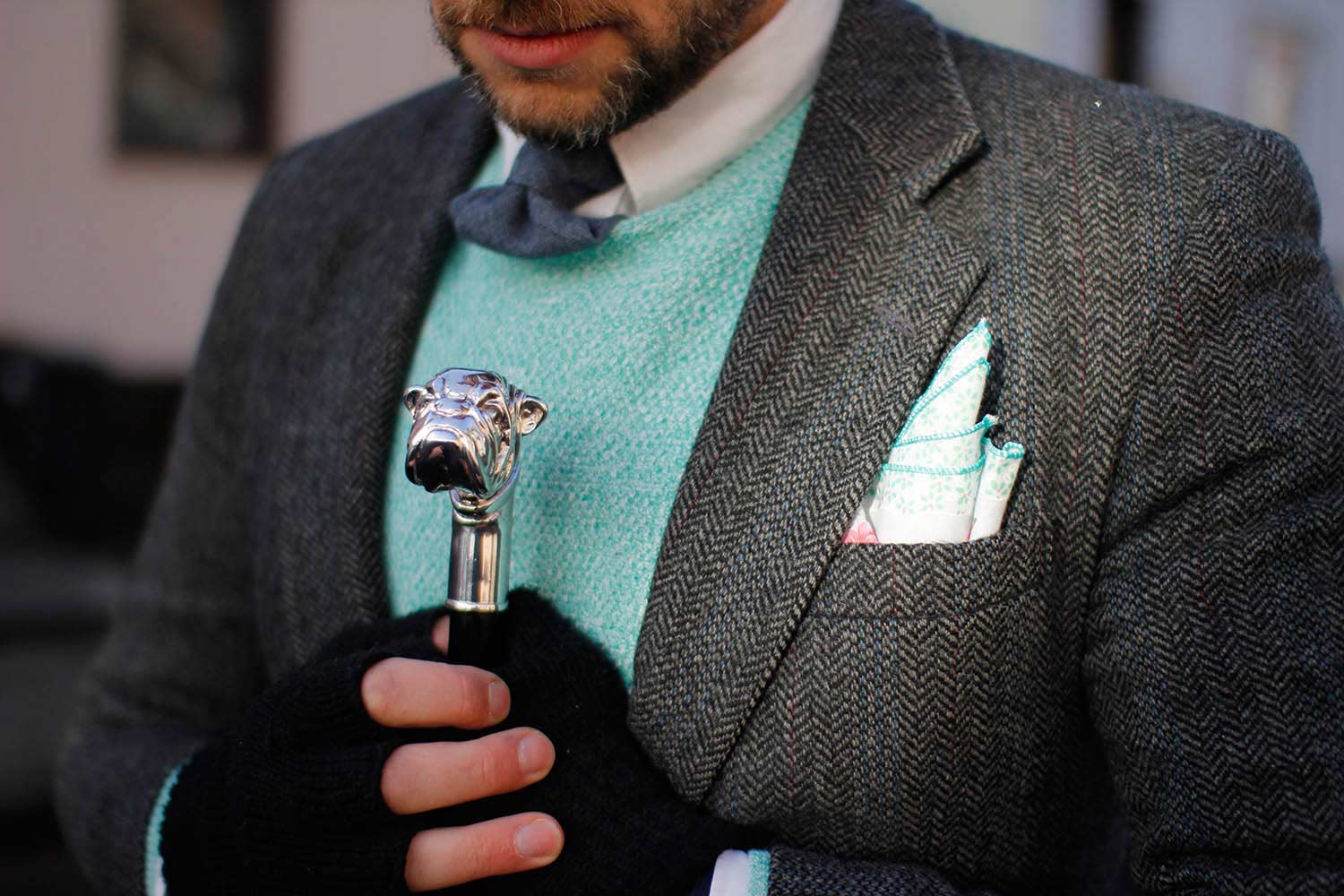 GENTLEMAN´S WORD
How to act like a gentleman with an umbrella? Mindful, thats for sure! There are a lot of better things than getting stabbed by an umbrella. You should also take care that you shake of the excess rain off the umbrella before entering into a store/restaurant/etc.. A gentleman who walks with a lady should always protect her from the rain first, of course!
Just an opinion…Cheers!